By: Mark Corales
Mapúa-PTC CMET Week 2023: Fostering Ocean Awareness and Unity
From September 27 to 30, 2023, the Mapúa-PTC College of Maritime Education and Training (Mapúa -PTC CMET) came alive with vibrant festivities as they celebrated their annual college week. With the theme "Our Seas, Our Livelihood, Our Life Source: A Whole-of-Nation Approach Towards Raising Maritime and Ocean Awareness," the week was dedicated to promoting environmental consciousness and the significance of our oceans in the life of maritime officers.
The CMET Week kicked off with an exhilarating 'Pagsalubong: CMET Week Opening Parade', where students and faculty marched in unison, showcasing their unity in advocating for maritime and ocean preservation. The energy and enthusiasm were palpable as they set the tone for the exciting days ahead.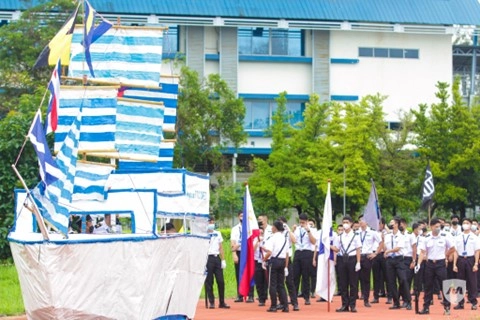 The week-long event featured various activities aimed at raising awareness about the importance of our seas. Workshops, seminars, and talks were conducted by experts in marine conservation, exploring topics such as sustainable fishing practices, plastic pollution, and marine biodiversity. These insightful sessions empowered students with knowledge and encouraged them to become ambassadors of change in their respective maritime careers.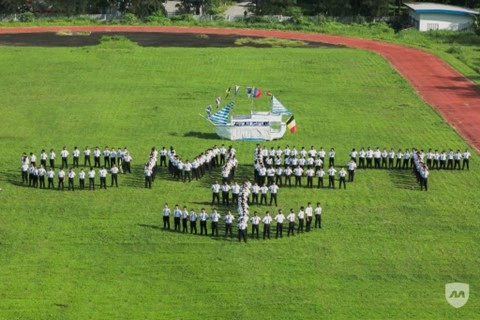 The highlight of the celebration was the Opening Ceremony, where esteemed guests and faculty members emphasized the urgency of preserving our marine resources. They stressed the need for a collective effort, embracing a whole-of-nation approach to tackle environmental challenges and ensure a sustainable future for generations to come.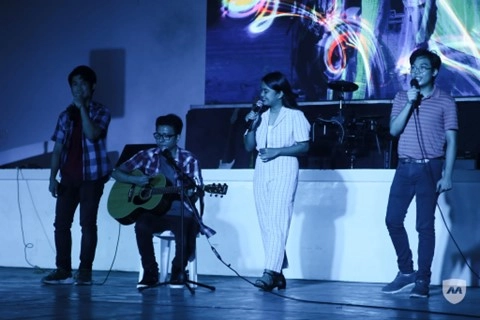 The Together with CMET: CMET Night 2022 provided a chance for students to relax and celebrate the success of their week-long endeavor. It was a night filled with laughter, joy, and camaraderie, as the students bonded over their shared passion for preserving our oceans. In conclusion, the Mapúa-PTC College of Maritime Education and Training's CMET Week 2023 was more than just a celebration; it was a collective call to action. By embracing the theme "Our Seas, Our Livelihood, Our Life Source," the college highlighted the crucial role our oceans play in sustaining life on Earth and the responsibility we all have in safeguarding them. Through knowledge, unity, and hands-on engagement, CMET students proved that a whole-of-nation approach is the key to raising maritime and ocean awareness, paving the way for a brighter, more sustainable future.
Mapúa Institute of Technology at Laguna
In a dazzling display of innovation, intellect, and imagination, the Mapúa Institute of Technology at Laguna (MITL) hosted its highly anticipated annual event, MITL Week 2022, from December 12 to December 16, 2022. Under the theme "9th Cardinal Throne" the week-long celebration proved to be an exceptional convergence of sports, artistic expression, and collaborative exploration.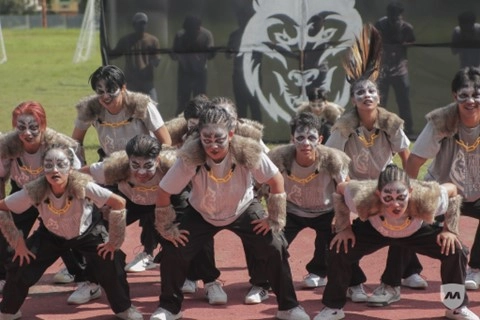 The MITL Week commenced with several fun activities like the Plenary Session, MITL Street Dance, and MITL 2022 King & Queen Talent Night. MITL students are filled with energy and excitement for the activities that are awaiting throughout the week.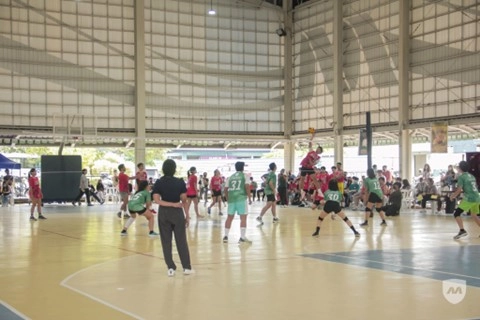 The highlight of the celebration was the sportsfest where each program from the MITL Department compete head-to-head to know who's the best. Followed by MITL 2022 King & Queen where candidates showcase their talents, beauty, and brains.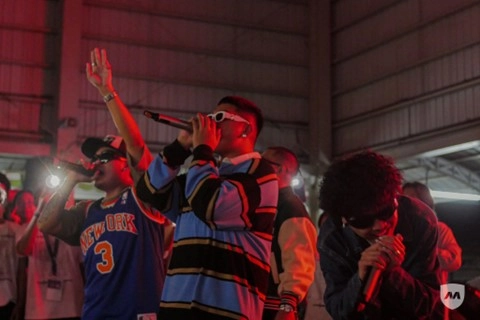 The MITL Week concluded with Social and Awards Night featuring ALLMO$T together with Mapúa MCL student performers. As MITL Week 2022 comes to an end, students carried with them not only newfound knowledge but also a renewed sense of curiosity and purpose. The event demonstrated that, much like the cardinal directions, the pursuit of knowledge knows no bounds and leads us to new horizons.
Senior High School
Mapúa MCL – Senior High School Department came alive with vibrant energy and a sense of anticipation as it hosted the much-awaited SHS Week 2023. Themed "Piye-SHS Tahan" from April 18 to 20, 2023. The event was a testament to the school's commitment to nurturing holistic growth, embracing diversity, and fostering unity among its students. Through a series of engaging activities, thought-provoking discussions, and captivating performances, SHS Week 2023 truly stood out as a celebration of excellence in education.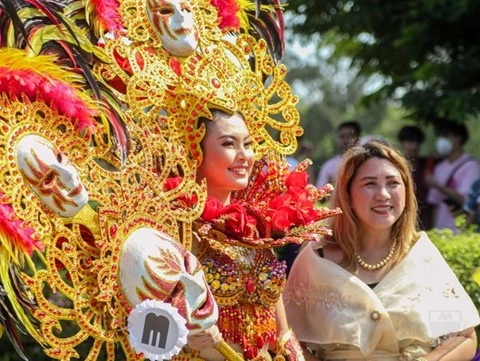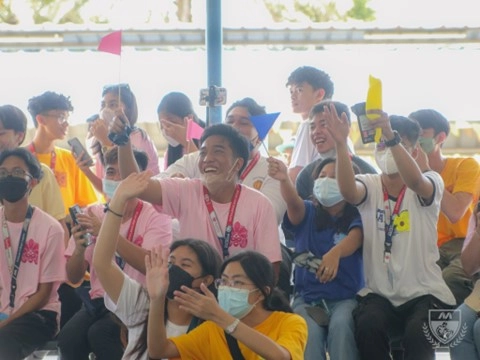 SHS Week 2023 started its celebration with fun events like the Opening Parade, Maligayang SHSayaw: Street Dance Competition, Malikhang Bigkas: Spoken Poetry Competition, and Mapúa SHS Got Talent. SHS Mages are stoked and filled with enthusiasm for the activities coming ahead.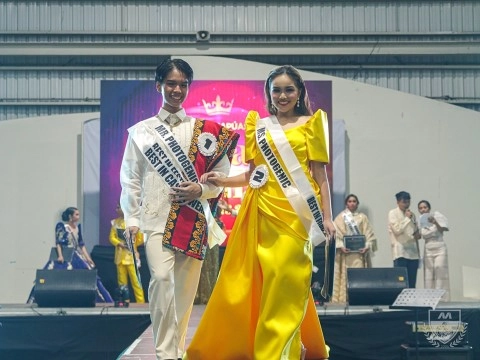 The highlight of the event happened on the last day when they crowned the new Mr. and Ms. Mapúa MCL SHS 2023. As the curtains close on SHS Week 2023 – Piye-SHS Tahan, the students are reverberated with a sense of accomplishment and growth. The event had succeeded in fostering a culture of curiosity, resilience, and unity among the student body. It reminded everyone that education is not just about acquiring knowledge, but also about embracing challenges, celebrating diversity, and pushing the boundaries of what is possible.
College of Arts and Science
A radiant wave of energy and enthusiasm swept through the campus of Mapúa MCL as the much-anticipated College of Arts and Science  (CAS) Week 2023 took center stage last May 23 to 25, 2023. Themed "Solaria," this event celebrated the power of the sun as a symbol of learning, creativity, and service. With a blend of engaging workshops, artistic expressions, and meaningful community projects, CAS Week 2023 illuminated the potential for positive change in the world.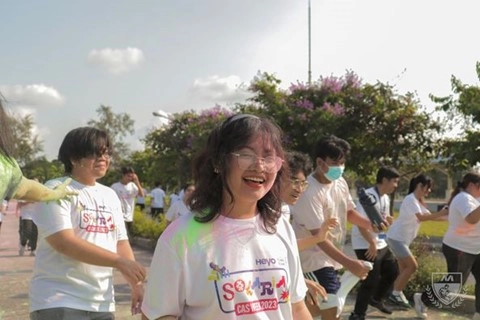 The Mapúa MCL CAS kickstarted their celebration with Chró-Maxima: Run with Hue, Opening Ceremony and Ribbon Cutting, Lumos Pictura: Paint in Box, Energeia: Fuwa-mazing Race, Simulcast: Breaking Barriers, and Radiance: A COMMchella Festival.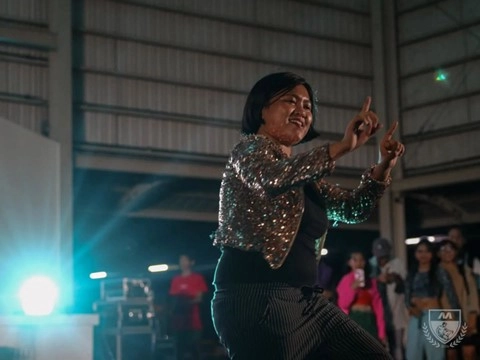 The highlight of the event took place on the last day where amazing performances have been witnessed from Mapúa MCL's very own student performers to the Asia's Songbook, Kween Yasmin.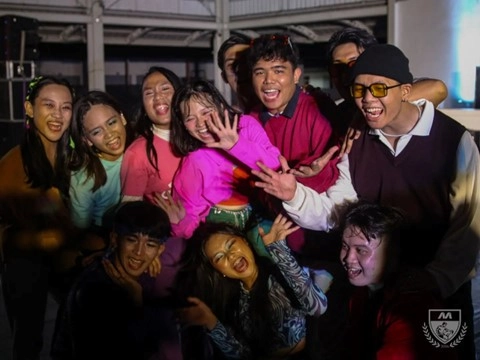 As CAS Week 2023 – Solaria concluded, the students are resonated with a sense of accomplishment and inspiration. The event successfully showcased the potential for personal growth, innovation, and positive community impact. The "Solaria" theme, symbolic of both individual brilliance and collective illumination, encouraged students to embrace their unique talents and collaborate for a brighter tomorrow.
College of Computer and Information Science
From April 25 to 29, 2023, Mapúa MCL's campus was transformed into a playground of pixels and excitement as College of Computer and Information Science (CCIS) Week 2023's Game Fest took center stage. This year's event was a testament to the fusion of technology, creativity, and camaraderie, celebrating the vibrant world of technology and its impact on our lives. With an array of thrilling tournaments, engaging workshops, and interactive experiences, CCIS Week 2023 Game Fest unlocked the power of play in fostering innovation and collaboration.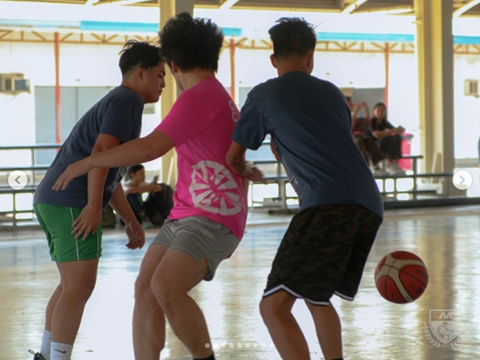 CCIS Week 2023 initiated with the Open House ceremony. This is where the CCIS houses Sentinels, Cybernetics, Chronos, and Innovators officially kickstart their battles and search for the "Last House Member Standing" in their Royal Rumble game.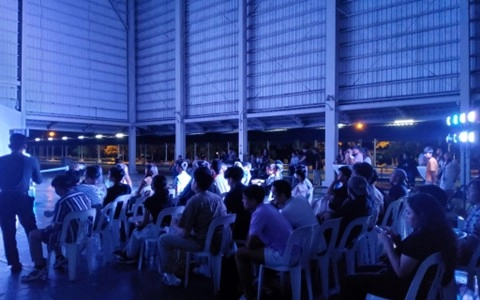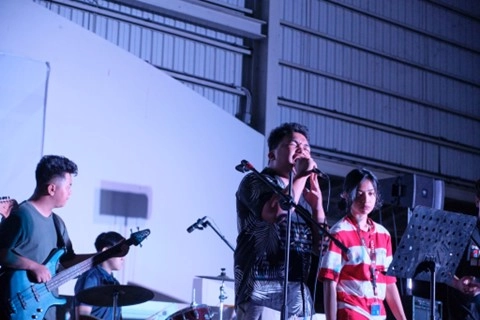 The highlight of the event happened on the last day during the CCIS Social Night where exciting raffles to amazing performances took place. As CCIS Week 2023 Game Fest concluded, the students was abuzz with the memories and experiences that had been created. The success of CCIS Week 2023's Game Fest serves as a testament to the power of collaboration, creativity, and the impact of technology on shaping the future.
E.T. Yuchengco College of Business
Mapúa MCL was awash with a sense of wonder and excitement as E.T. Yuchengco College of Business Week 2023, themed "Venture Through the Stars," unfolded last May 2 to 5, 2023. This annual event marked a celebration of the College of Business, encouraging students to delve into the realms of learning, discovery, and creativity. With a constellation of engaging workshops, awe-inspiring lectures, and cosmic-themed activities, ETYCB Week 2023 took students on an otherworldly journey of exploration.
The ETYCB Week kicked off its Day 1 with an opening parade and amazing performances from different organizations associated with the College of Business. Students are filled with joy and excitement as they look forward to fun activities and exciting games in store for the rest of the celebration.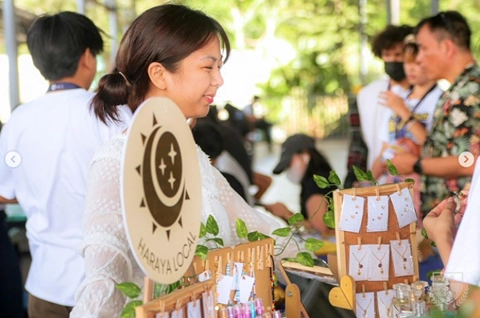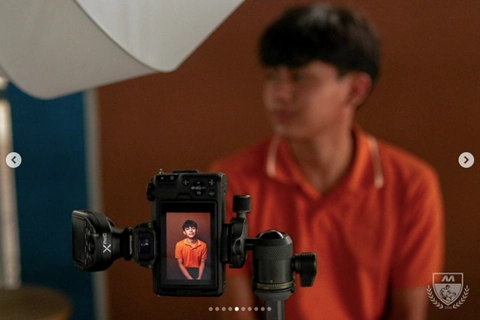 The highlight of the celebration took place on the 2nd day where student business owners showcased their products and services during the Business Expo. As the final days of ETYCB Week 2023 – Venture Through the Stars – drew to a close, the students are buzzed with echoes of shared experiences and newfound knowledge. The event had achieved its goal of fostering a spirit of exploration, encouraging students to reach for the stars in their academic pursuits and entrepreneurial endeavors.