Last March 13 to 16, 2023, university leaders met in Bangkok, Thailand for the Asia Pacific Association for International Education (APAIE) 2023 Conference and Exhibition. More than 2,700 delegates from different educational institutions, solution providers, and education advocates gather at the Queen Sirikit National Convention Center in downtown Bangkok for the first ever in-person APAIE conference after the pandemic.  
Mapúa Malayan Colleges Laguna (Mapúa  MCL) was represented at the APAIE 2023 by Assistant Vice-President for External Relations and Global Linkages, Prof. James Ronald O. Mesina. The purpose of Mapúa MCL's participation to the event is part of its continuing efforts to build its presence in the Asia Pacific region; explore institutional partnership opportunities with universities and organizations in the region for possible collaboration; and participate in the discussion of best practices in internationalization, outcomes-based education, and digital education.  
Prof. Mesina highlighted that Mapúa MCL is stepping up its internationalization efforts this year. By collaborating with universities in neighboring countries in the Philippines, it promises a push to promote student and faculty mobility, offer micro-credentialing programs, and engage in collaborative research with universities in Asia.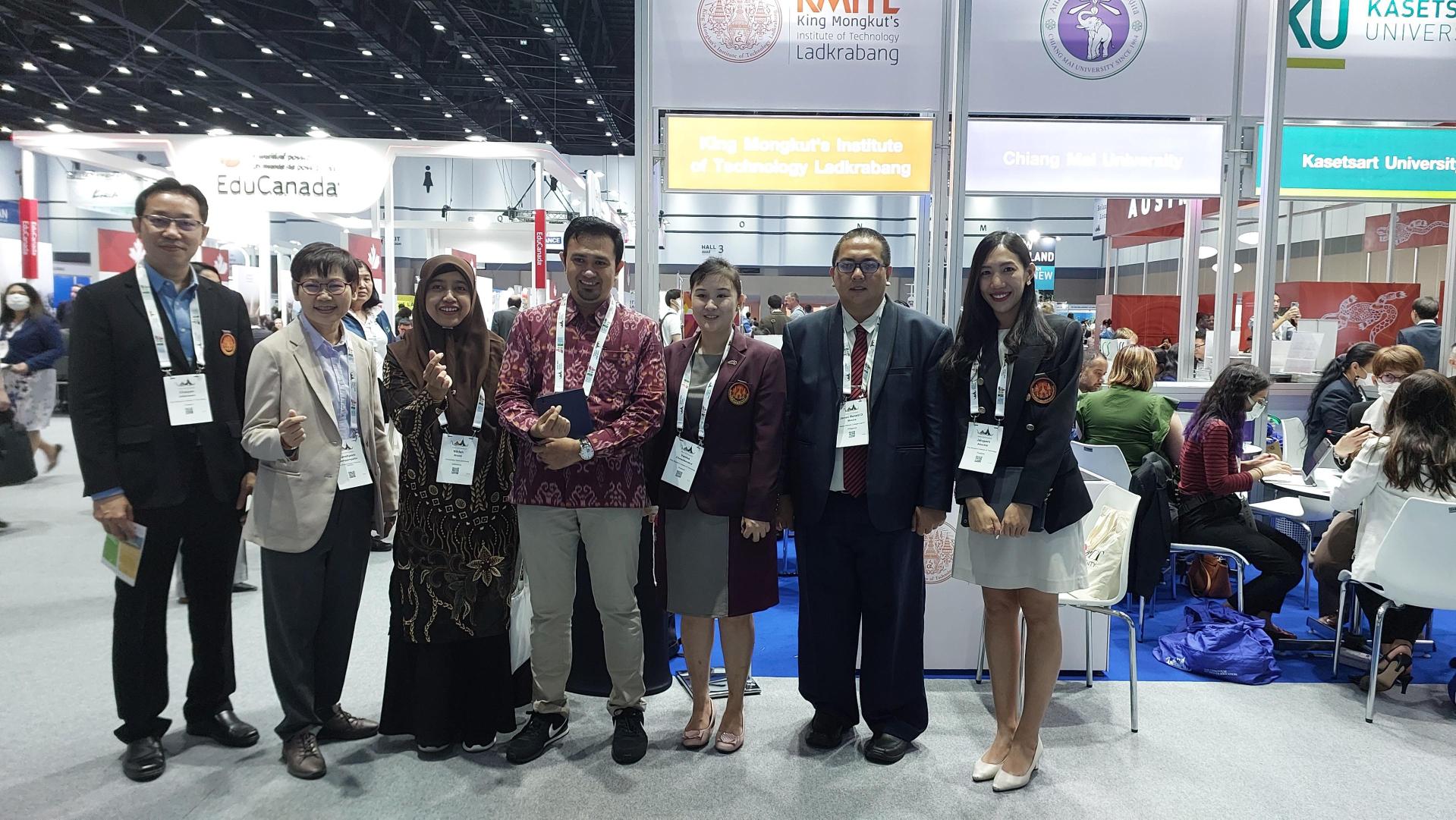 In the message for the participants, APAIE President Sarah Todd sounded off the Association's thrust of representing one of the most diverse regions in the world. Ms. Todd stressed that diversity is evident not only in the geography, culture, lifestyles, and language, but also in its higher education. The approaches to, and stages of, the internationalization of those higher education systems are also varied and many. APAIE is proud to play a role in facilitating conversations and partnerships across the region, while also providing an opportunity for colleagues around the world to learn more about this exciting region and develop sustainable partnerships with institutions across the Asia Pacific.  
For Mapúa MCL, the vision and direction of APAIE is aligned to the strategic plans of the institution specifically on heightening research, development and innovation, advisory and consultancy capabilities to be a credible international player; and broadening international dimension of school operations to global norms.  
The next APAIE Conference and Exhibition will be held on March 2024 at Perth, Australia.