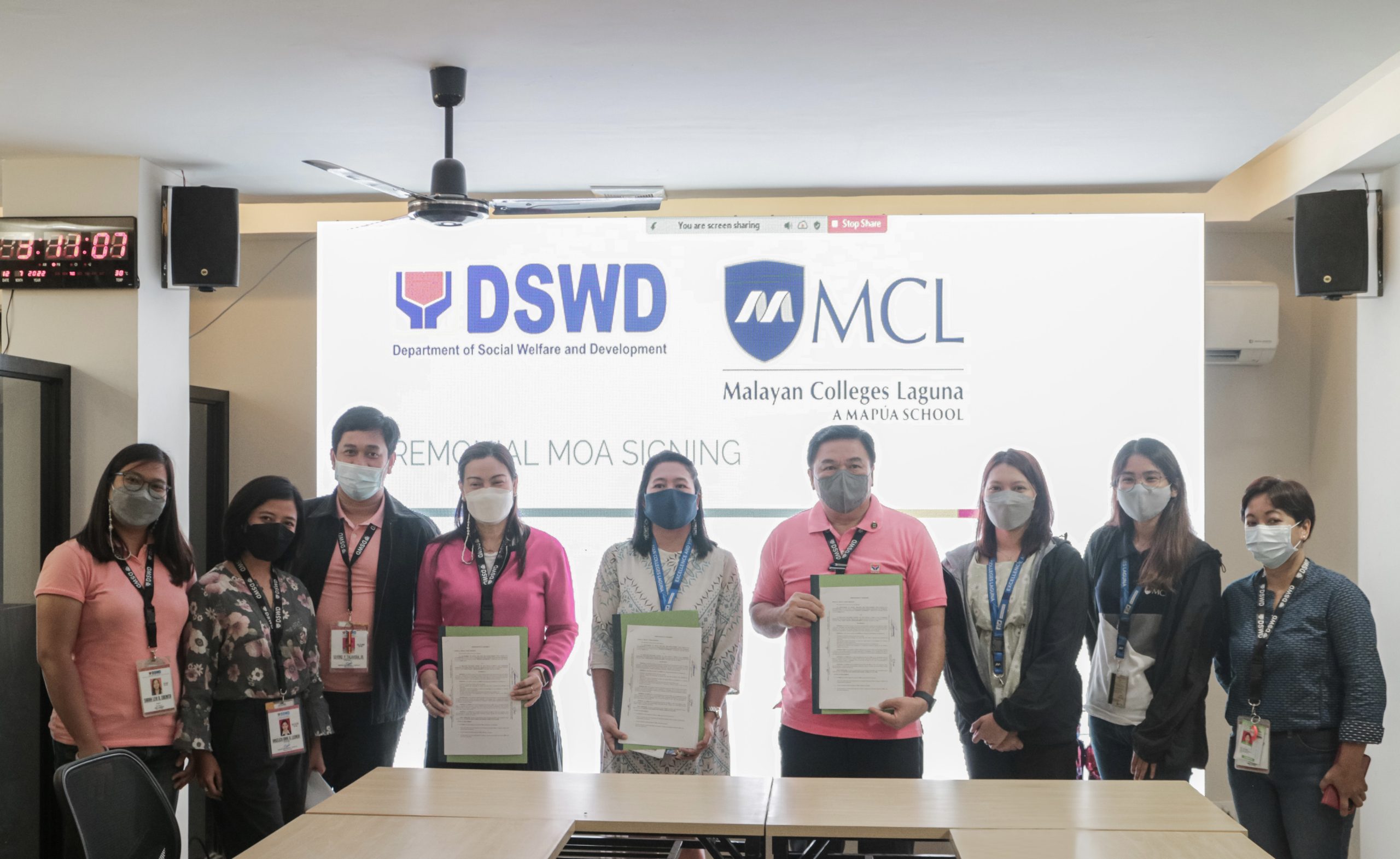 The Department of Social Welfare and Development (DSWD) is a government agency that creates, develops, and implements projects that provide services to the poor and vulnerable sectors of the country. One of these programs is the Pantawid Pamilyang Pilipino Program, or more commonly known as 4Ps, which is at the core of the partnership between DSWD Region 4A (CALABARZON) and Malayan Colleges Laguna, A Mapúa School (MCL).
The DSWD Region 4A has been an active partner of MCL in coordination with the Center for Service-Learning and Community Engagement (CSCE) from 2017 to 2019. Through the Youth Development Program of the DSWD, members of MCL's faculty and staff were able to attend training workshops for Civil Society Organizations (CSO) that had helped them develop their skills in community engagements especially in programs that focus on out of school youths.
Last July 12, 2022, the MCL CSCE team headed by its Director, Ms. Jocelyn T. Bellin, attended the ceremonial signing of the memorandum of agreement (MOA) for the renewal of partnership between the regional office of DSWD Region 4A and MCL, held at the DSWD Field Office IV A, Alabang, Muntinlupa City. The event was also attended by the Pantawid Regional CSO Partnership Officer, Ms. Angelica Anne Leonor, the Assistant Regional Director for Operations, Dir. Mylah S. Gatchalian and the DSWD IV A Regional Director, Dir. Marceto Nicomedes J. Castillo.
[one_half]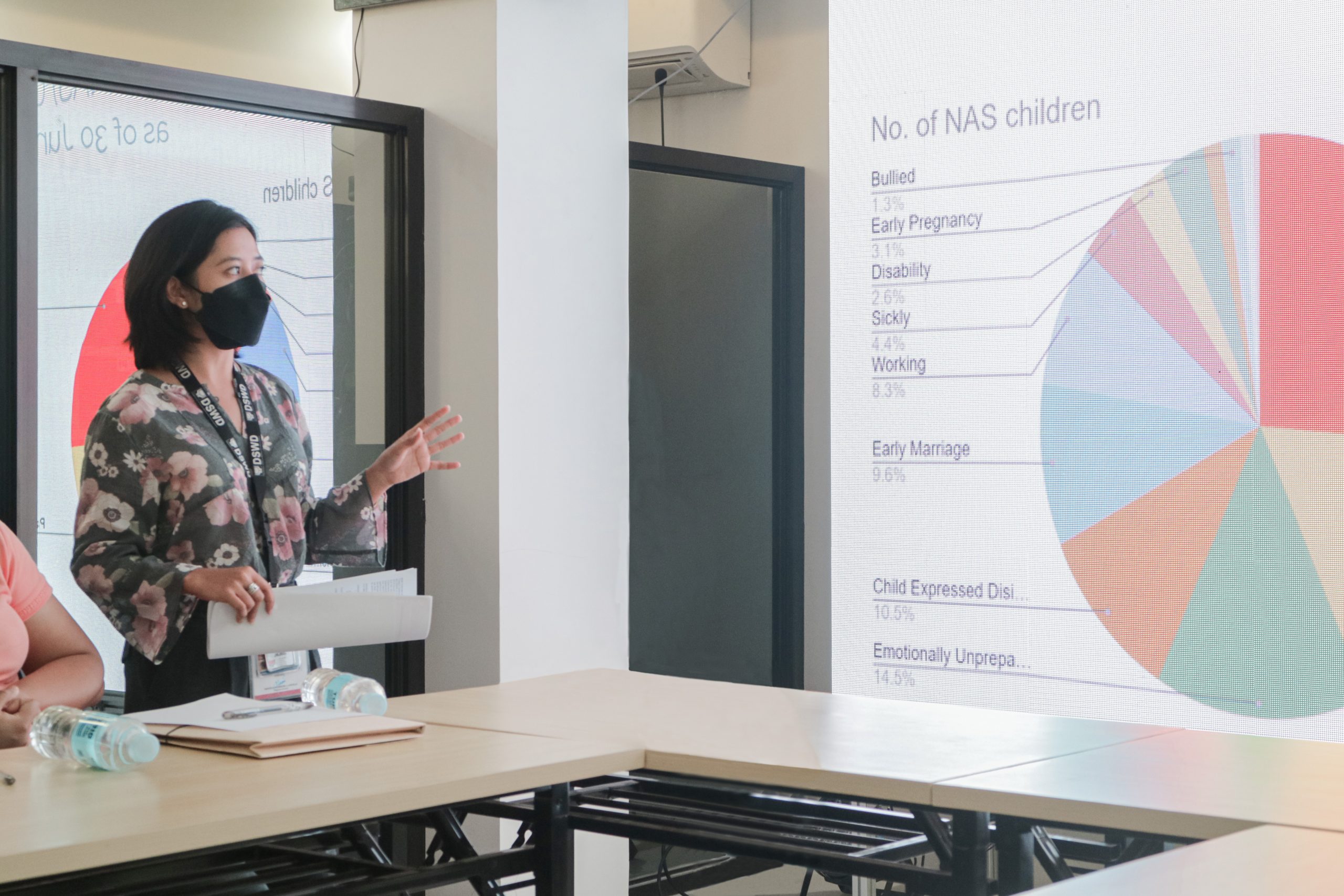 [/one_half][one_half_last]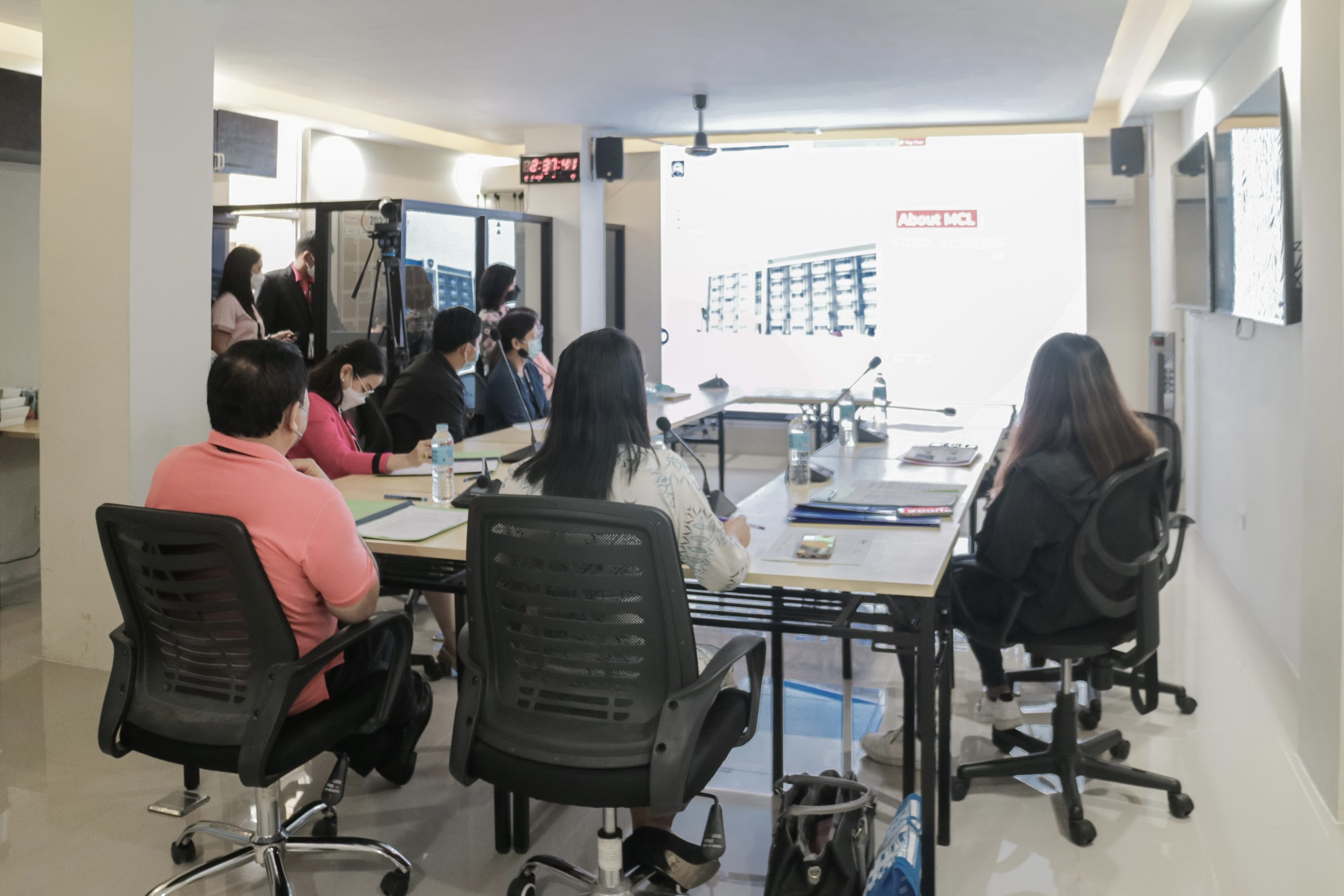 [/one_half_last]
The renewal of the partnership between MCL CSCE and the DSWD Region 4A will focus on the beneficiaries of Pantawid Pamilyang Pilipino Program (4Ps). 4Ps is a DSWD program that aims to improve the well-being of the poorest of the poor, that includes health, nutrition, and education. One of the salient features of this partnership is the collaboration with the DSWD's KAAGAPAY (Anti-Poverty Projects and Activities) and GABAY (Mechanism for Extending Technical Assistance) programs, and Family and Youth Development Sessions (FDS/YDS).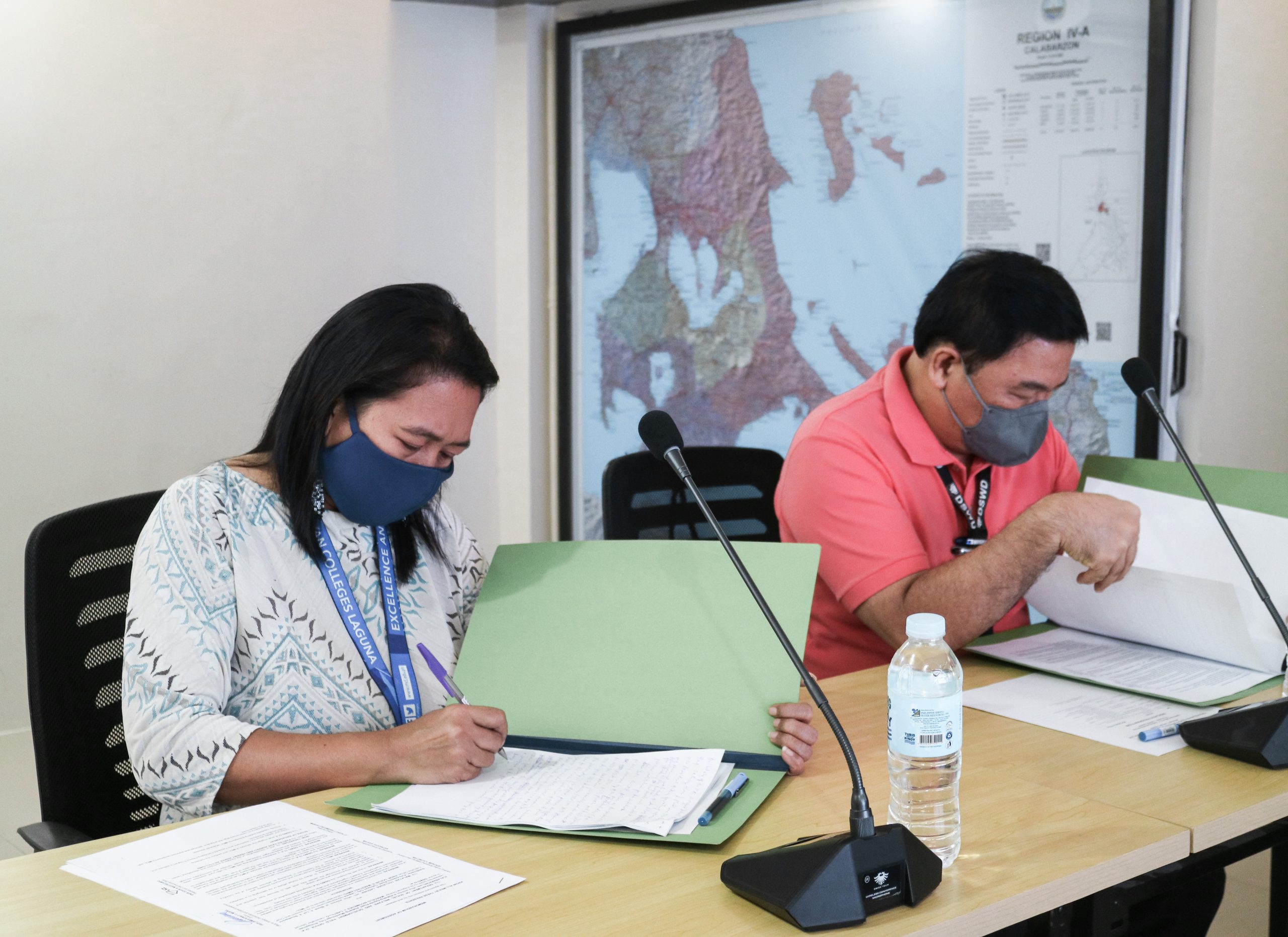 With this partnership, MCL CSCE will engage with DSWD through the different Community Engagements and other initiatives that will be of assistance to the beneficiaries of the 4Ps in coordination with the Region 4A DSWD Provincial Program Coordinators. The MCL community will have the opportunity to attend the FDS/YDS Facilitators Training Programs and Workshops that will be useful in the creation of interventions for Not-Attending-School (NAS) children and other 4Ps beneficiaries. It will also be an avenue to strengthen community engagements with the capability building activities that the DSWD will provide to the volunteers and the members of the MCL community.
With the renewal of the MOA, both the DSWD and MCL CSCE will be able to bring better fitting and much needed programs to a bigger population of stakeholders. The CSCE is hoping that this will create a fruitful and meaningful partnership between a national government unit and the private sector.