Malayan Colleges Laguna, A Mapúa School's Mapúa-PTC College of Maritime Education and Training (Mapúa-PTC CMET) will hold its College Week celebration, "Bibong Marino: CMET Week 2022", this September 27 to 30, 2022.
This event celebration is in line with honoring the Maritime Archipelagic Nation Awareness Month with the theme of "Our Seas, Our Livelihood, Our Life Source: A Whole-of-Nation Approach Towards Raising Maritime and Ocean Awareness" or #MANAMo2022. This initiative is in compliance to the Memorandum from the Office of the CHED Chairperson.

View the Schedule of Activities for Bibong Marino: CMET Week 2022 below: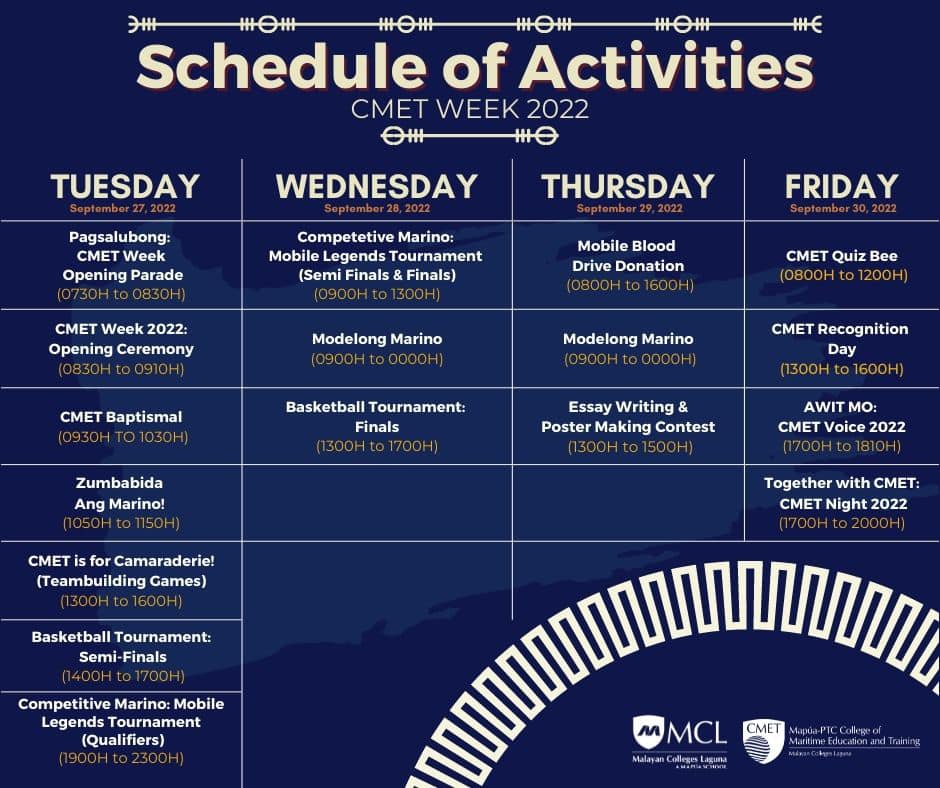 Stay tuned to the CMET Council and Malayan Colleges Laguna Facebook pages for updates on these events.