Last January 27, 2023, the Office for External Relations and Global Linkages (OERGL) hosted the Career Fair 2023, a job search event that is part of the Pathways to Employability. This was held in E300 Rooms at the Einstein Building and was a major event of Mapúa Malayan Colleges Laguna's (Mapúa MCL) 17th Foundation Week Celebration.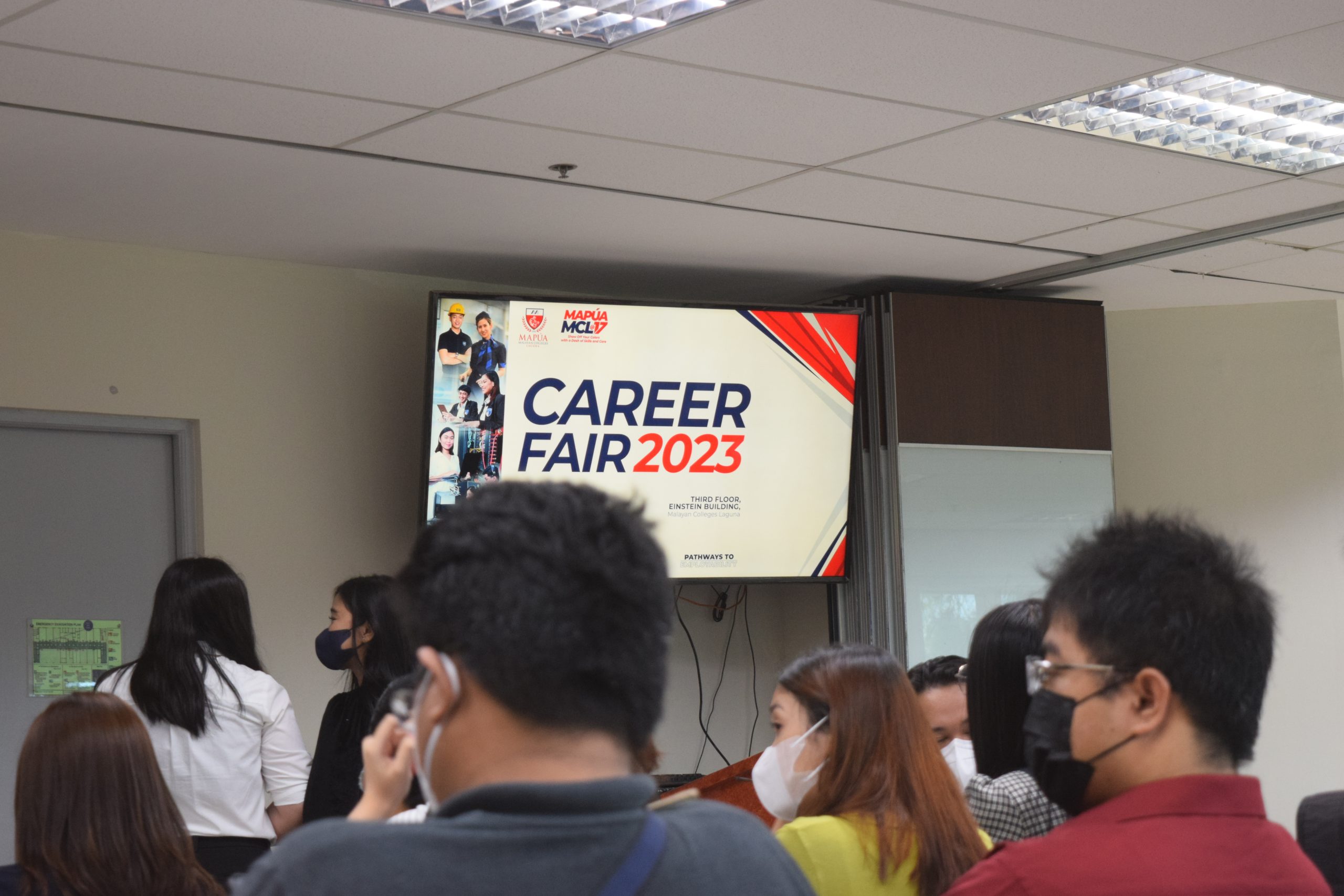 The Career Fair 2023 was open to all Mapúa MCL students and alumni who are looking for career development and internship opportunities. This program places particular emphasis on efforts to provide assistance for graduating students and alumni with their career planning and development. More than 600 participants registered for the event where they were provided with a wide range of opportunities, some of which they would not have pre-considered, and provide them the chance to simultaneously interact with several employers.
Employers from each company were given the chance to conduct a brief presentation during the program to inform the prospective applicants about the profile and background of their company, job opportunities, and an overview of positions aligned to each of MMCL's academic programs.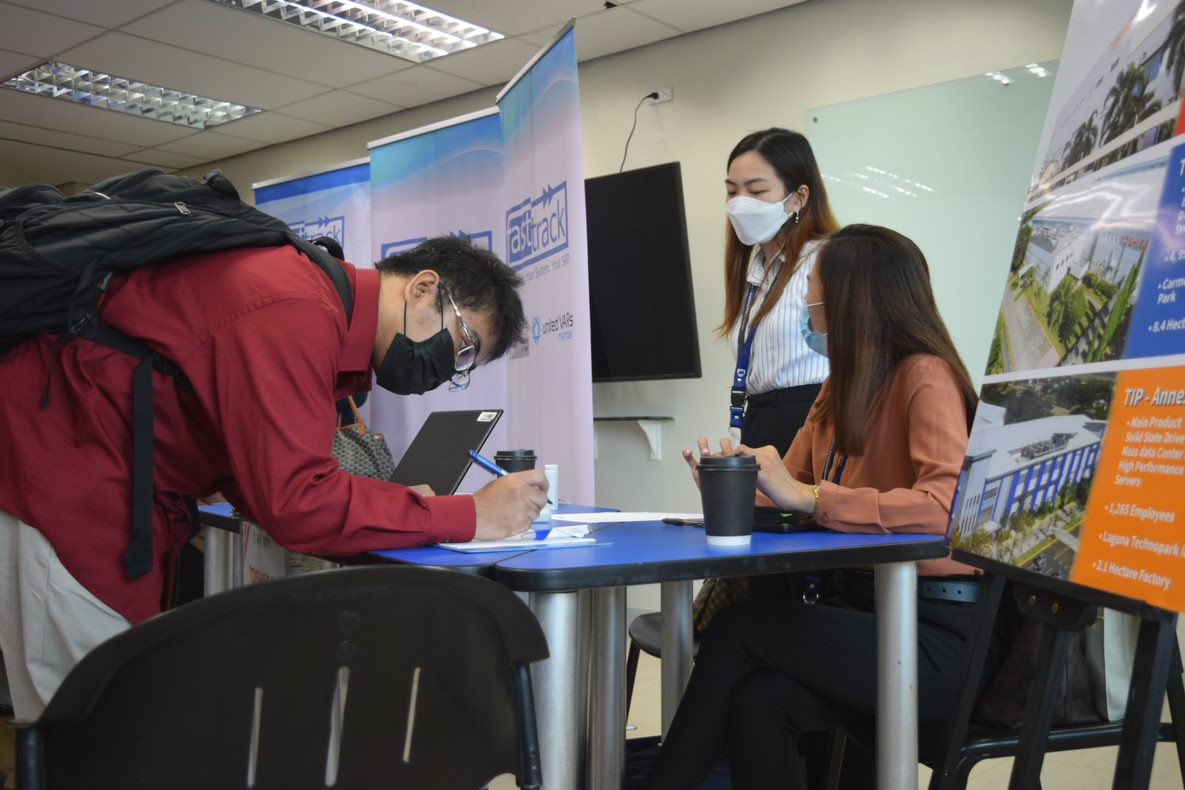 As part of the program, Mapúa MCL has also invited LinkedIn Asia's Enterprise Account Director, Cliff Meng Adora, to give the students a talk through a hybrid setup via Zoom learning session on understanding the importance of LinkedIn and how they will be able to amplify their own personal brands. MMCL is in collaboration with LinkedIn which is acknowledged as the world's largest professional platform. Through this partnership, students are granted access to hundreds of expert-led courses and are also empowered to engage with a massive network of experience.
Executive Vice President and Chief Operating Officer, Engr. Anthony Hilmer Medrano welcomed the participants with the statement about the renaming of MCL into Mapúa Malayan Colleges Laguna. Engr. Medrano emphasized that this milestone will further push the institution's commitment to deliver the Mapúa brand of excellence in education in the region.
In addition, Engr. Medrano said that "This is part of our mission and vision, MCL aims to be a global steeple of excellence in professional education. We strive to deliver not only in terms of offering our students a degree. As we all know, companies are evolving, and we need to narrow the gap between the industry and the academe. We have to innovate our offerings so we can narrow that gap."
Assistant Vice President for External Relations and Global Linkages, Prof. James Ronald O. Mesina gave the rationale in relaunching the Pathways to Employability stressing the need to strengthen the industry-academe collaboration to make outcomes-based education (OBE) work, and for both sectors to produce value out new talents who can contribute to nation-building. Prof. Mesina expressed MMCL's sincere gratitude for the industry partners' active participation and meaningful engagement since 2007 to support the students and graduates' integration into the professional workforce.
MMCL presented a token of appreciation to twenty-one (21) industry partners who collaborated with the institution for Career Fair 2023. These are:
LinkedIn
Hino Motors Philippines Corporation
Fasttrack Solutions Inc.
Toshiba Information Equipment (Phils.), Inc.,
Monark Equipment Corporation
RCBC – Rizal Commercial Banking Corporation
Continental Temic Electronics (Phils) Inc.
Accenture Inc.
Kooapps Philippines
Ampleon Philippines
Optodev, Inc.
The Bellevue Manila
Automated Technology (Phil.) Inc.
Amherst Laboratories, Inc.
Makati Development Corporation
Monde Nissin Corporation
Navarro Amper & Co.
Mapúa Malayan Colleges Laguna
Laguna AAAWater Corporation
Seda Nuvali
Fluor Daniel Inc.