Article by: Karylyn Kate R. Gan and Jocelyn T. Bellin
Photos by: Edward Andrew A. Guese
The Philippine Center for Environmental Awareness and Sustainability (PCEAS, Inc.) is a non-government organization that provides environmental, health, and safety services composed of multi-disciplinary experts with a prime goal of providing innovative, cost-effective, and sustainable solutions through client-based empowerment focused on environmental management programs, research interventions, and environment, health & safety (EHS) training, education, and events. PCEAS aims to create sustainable environmental management solutions through Human Capital Development which is also one of Mapúa Malayan Colleges Laguna's (Mapúa MCL) core advocacies. 
On July 18, 2023, the Mapúa MCL Center for Service-Learning and Community Engagement (CSCE), headed by its Director, Ms. Jocelyn T. Bellin, organized the meeting with the executive officials of PCEAS led by its Executive Director, Engr. Teodoro Guerrero Jr., and Board Treasurer, Engr. Danilo Reyes. Engr. Rogelio Fretten Dela Cruz, the Facilities Manager of the Campus Development and Maintenance Office (CDMO), was also present at the meeting.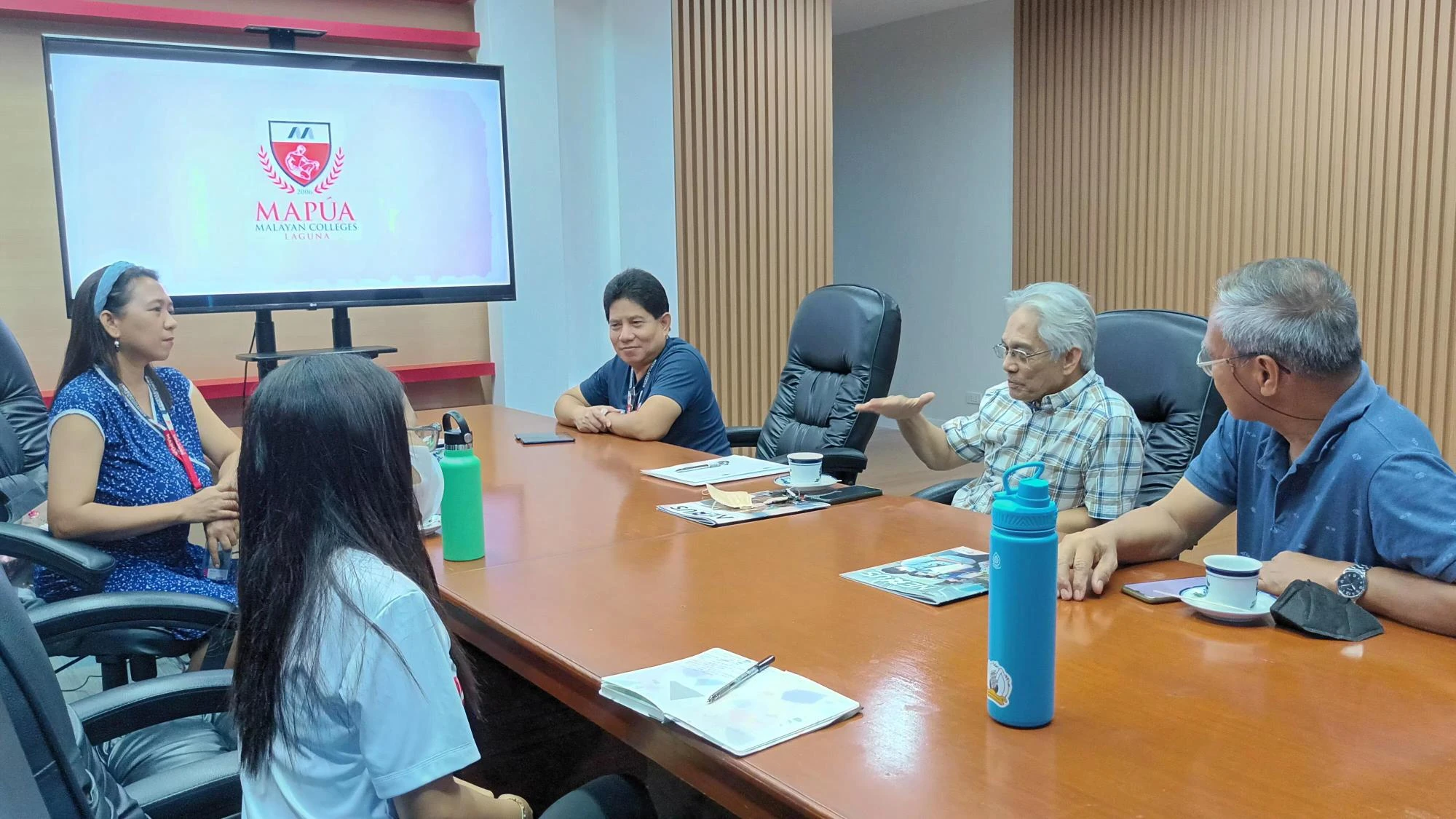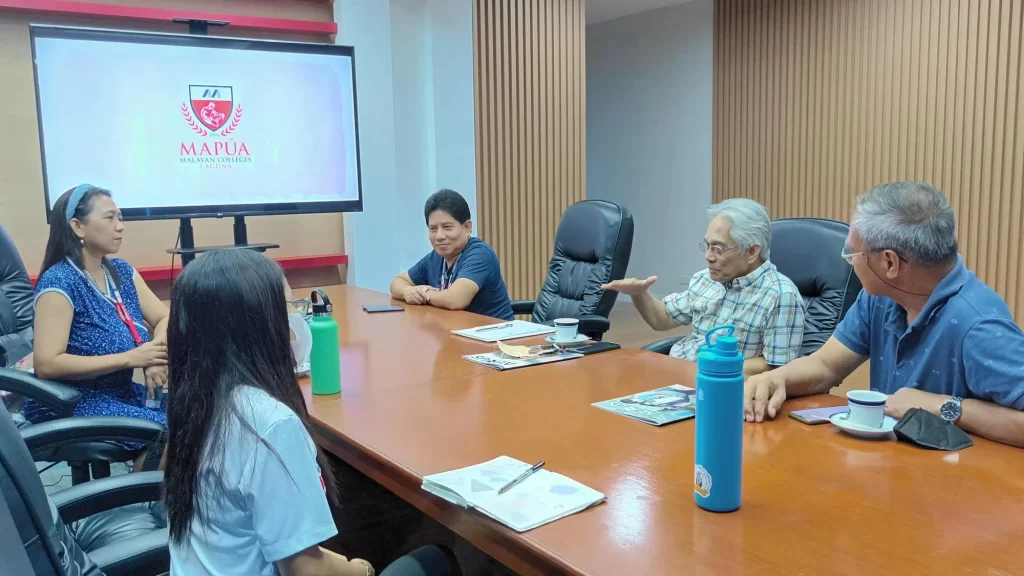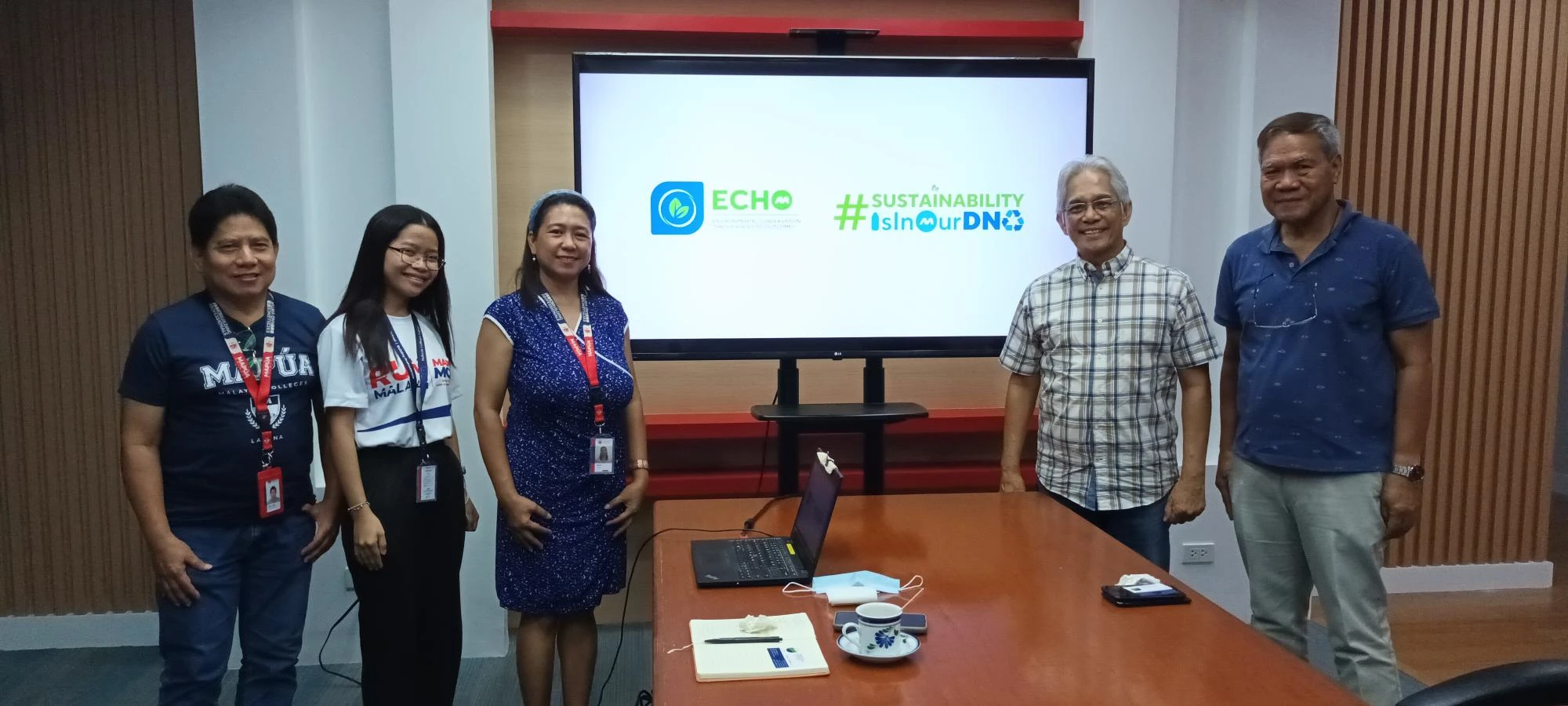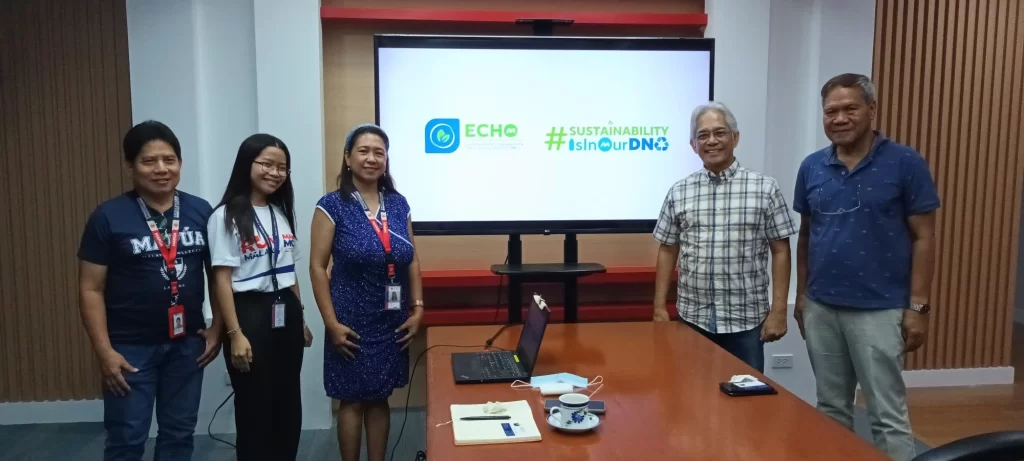 CSCE Director, Ms. Jocelyn T. Bellin, and Engr. Rogelio Fretten C. Dela Cruz of CDMO with PCEAS Executive Director, Engr. Teodoro Guerrero Jr., and Board Treasurer, Engr. Danilo Reyes. 
The initial meeting explored a possible partnership between CSCE and PCEAS that focuses on newer and possible sustainable development initiatives for the Mapúa MCL community, especially in the coming academic year. The CSCE introduced the department through a video presentation of its notable sustainable development-related projects under the institutional initiative, Project ECHO (Environmental Conservation through Holistic Outcomes), and activities in collaboration with its local partners and stakeholders. Among the expertise of PCEAS is on policy support and advocacy on EHS, trainings and workshops on sustainability and environmental management. 
Among the highlights of the meeting included an introduction of the PCEAS to the Global Search for Sustainable Schools (GSSS), facilitated by the agency for the UNESCO-Japan Prize on Education for Sustainable Development. PCEAS strongly encouraged Mapúa MCL to partake in the succeeding global search in recognition of the institution's notable activities on sustainable development.  
Towards the end, Mapúa MCL and PCEAS hoped for a partnership that would be mutually beneficial and advance the institution's advocacy on sustainability.