by Ma. Vanessa Velasco & Reinhold Gabriel Catangay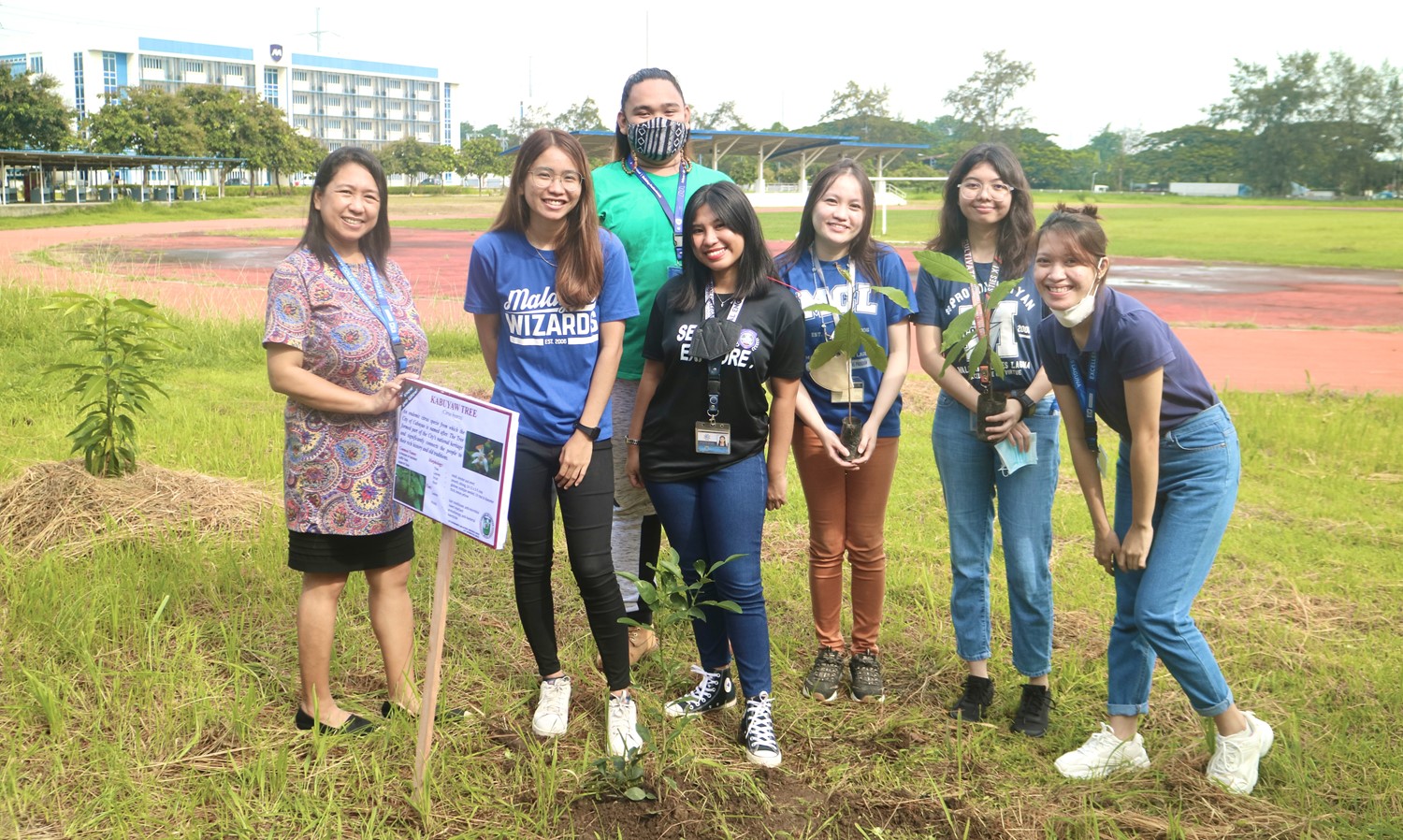 The City Environment and Natural Resources Office (CENRO) of Cabuyao City, Laguna is a government unit that acts toward the protection and preservation of the city's natural resources including forests, watersheds, tree parks, mangroves, and other environmental development projects. CENRO focuses on water and air quality, solid waste management, coastal management, marine fisheries, forest resources, and parks and recreation. Moreover, the Cabuyao River Protection Advocates (CaRPA), a multisector organization that focuses on sustainable development and active stewardship of the Cabuyao River Systems and its related resources also took part in this collective measure to strengthen the protection of Earth's environment.
The City of Cabuyao celebrated its 10th Cityhood Anniversary in August 2022 with the theme "Luntiang Bayan, Nagkakaisang Mamamayan Tungo sa Bagong Cabuyao." Spearheaded by CENRO Cabuyao, they launched the simultaneous tree planting activity attended by multi-sectoral organizations from the City of Cabuyao. Malayan Colleges Laguna, A Mapúa School, took part in the said activity and has been promoting environmental awareness and protection through a Citywide Multi-sectoral Tree Planting activity.
On August 1, 2022, two (2) Kabuyaw tree (Citrus hystrix) seedlings, and sixteen (16) Palo Santo (Bursera graveolens) seedlings, were given to the Center for Service-Learning and Community Engagement (CSCE), MCL's corporate social responsibility arm. The seedlings were planted all throughout the campus' vicinity with the help of the members of Malayan Kalikasan, a non-academic, non-profit environmental organization of MCL.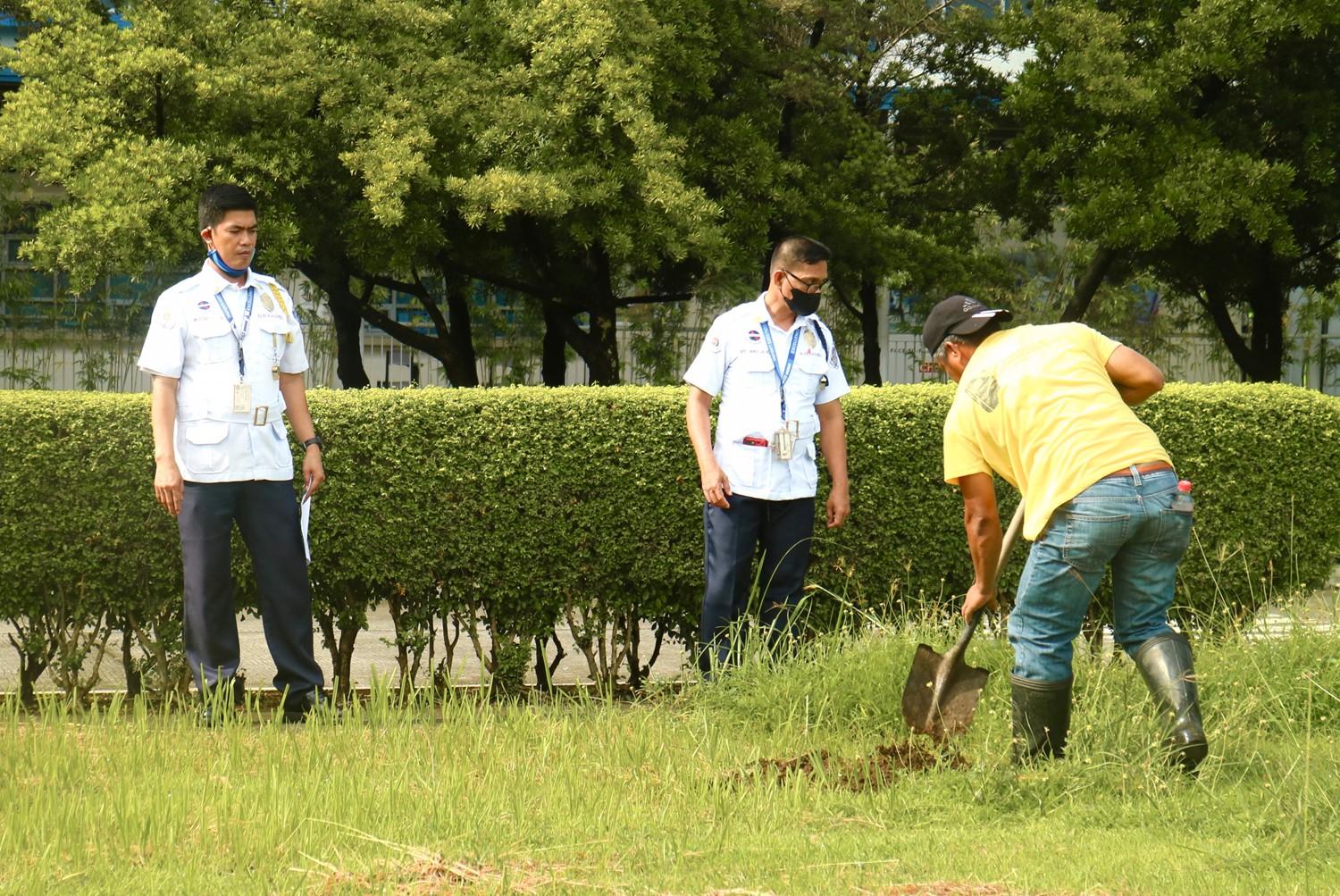 The collaboration between the Cabuyao City LGU and MCL hoped to strengthen the relationship between a government and a private higher education institution (HEI). Working closely with CENRO Cabuyao, this partnership shed light on its focus on reducing the precarious effects of climate change by further fostering environmental conservation to strengthen the earth's biodiversity.
The Kabuyaw Tree – which the City of Cabuyao was named after – also known as kulubot, is an endemic citrus species whose leaves can be used as an anti-microbial and an insect repellant while its fruits, the same as its family, can be used for aroma therapy and anti-bacterial purpose. On the other hand, Palo Santo is a flower-bearing tree that is native in South American countries such as Peru and Ecuador which mainly used for its wood, resin, and oil extract.
[one_half]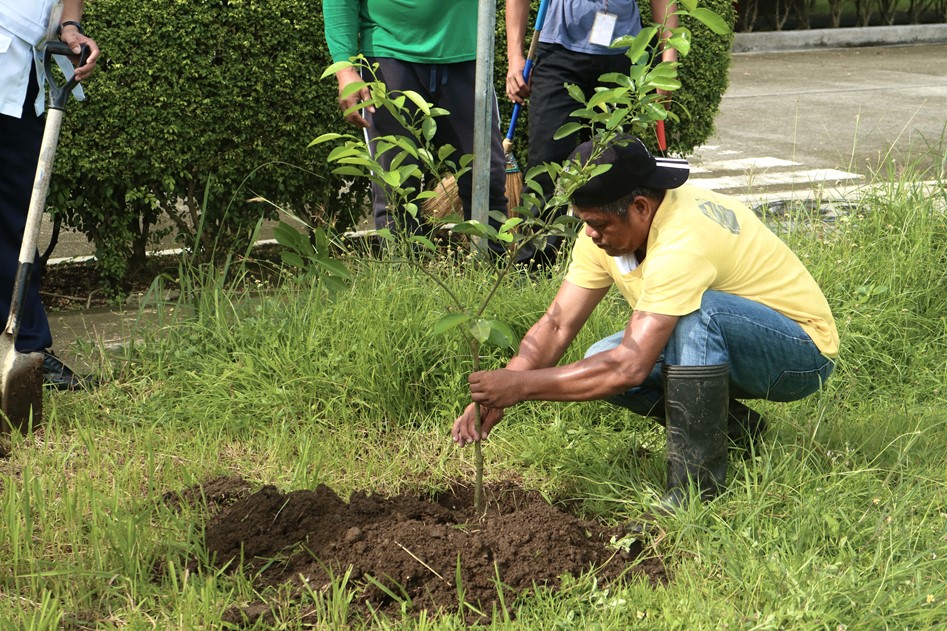 [/one_half] [one_half_last]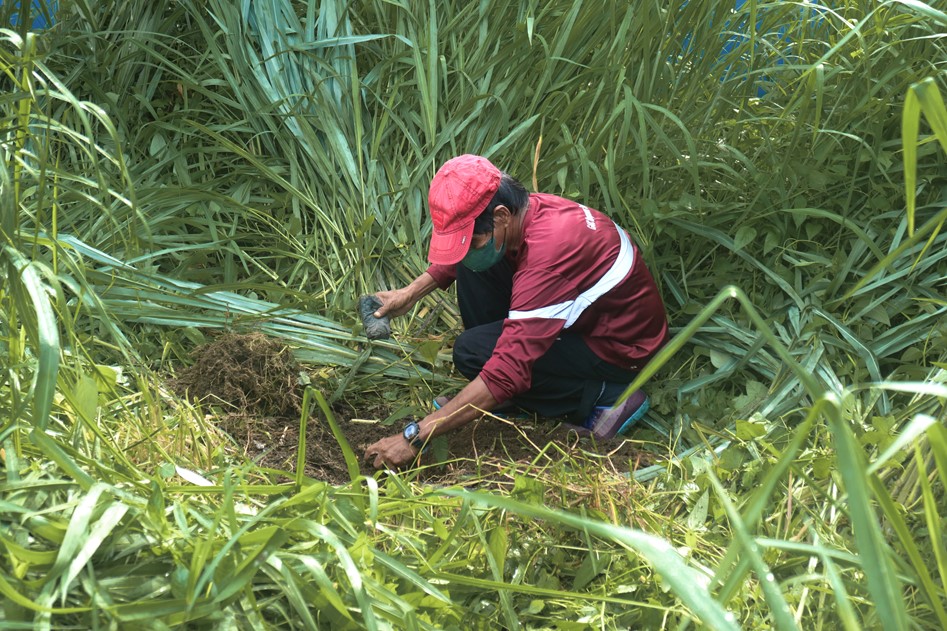 [/one_half_last]
MCL's maintenance personnel planted Kabuyaw and Palo Santo seeds around the Track Oval.
With the assistance of MCL's maintenance personnel from GAIC Manpower Services, Inc., the Kabuyaw tree seedlings were planted near the entrance of MCL while the Palo Santo seedlings were planted near the track oval. Alongside MCL, other members of CaRPA and various companies also took part in this activity, including Nestlé Philippines, Inc., Asia Brewery Corporation, RFM Corporation, Tanduay Distillers, Inc., Wyeth Nutrition Philippines, Light Industry & Science Park (LISP) I Locators Association, NutriAsia, Ginebra San Miguel, Del Monte Philippines, Procter & Gamble Philippines, Klinpix Janitorial and Pest Control Services Inc., Multimix International Manufacturing Corporation, H&E Manufacturing Corporation, Laguna Water, Cabuyao Water District, Pamantasan ng Cabuyao, the Department of Education (DepEd) Division of Cabuyao Laguna, various Homeowners' Associations from the City of Cabuyao, the eighteen (18) Barangays from Cabuyao, and Bureau Of Jail Management And Penology (BJMP) – Cabuyao, held at the Canlubang Golf and Country Club in Barangay Casile, Cabuyao City, which was the main venue for the said event.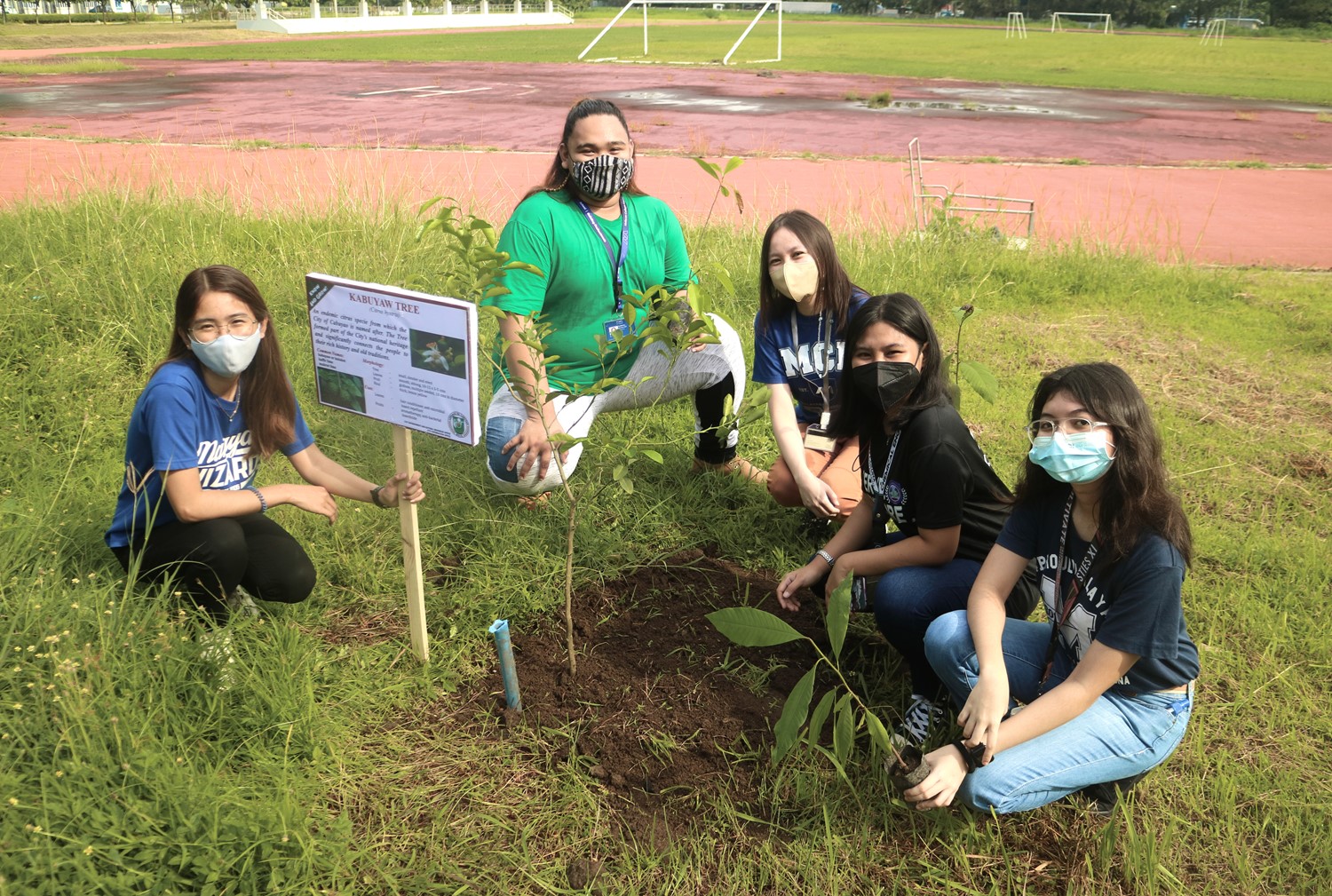 With this initiative, CENRO Cabuyao, alongside CSCE, is hoping that the trees that were planted during the activity will grow and be taken care of by the MCL community. More importantly, the activity hopes to inspire others to plant more trees even in their respective residential areas and to continuously conserve and protect our natural resources and environment.