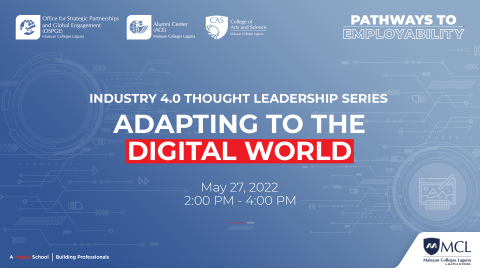 Last May 27, 2022, the College of Arts and Science (CAS) held the fourth installment of the Industry 4.0 Thought Leadership Series, titled "Adapting to the Digital World". The webinar tackled the channels for creativity and innovation in the working industry by the invited speakers who are esteemed professionals in different fields.  
Animation Council of the Philippines Board Member and Top Peg Animation and Creative Studios CEO, Ms. Marie Grace Dimaranan and Climate Change & Sustainability Senior Associate for Sycip Gorres Velayo & Co. (SGV), Ms. Jouelle Hannah Nerveza headlined the series and shared their expertise and insights on two of the dominant industries that fresh graduates from the CAS department face.  
For Ms. Dimaranan, the trick of the trade lies in whether an individual can build their foundations in art and maximize the tools available for them. She also addressed the issue on traditional artists having the need to immediately change from traditional art to digital art, "there still remains a challenge both on the creative and digital aspects of being an artist," she says, "the most important thing is to be able to show what you can do and to deliver what you have placed in your portfolio, that makes you hirable".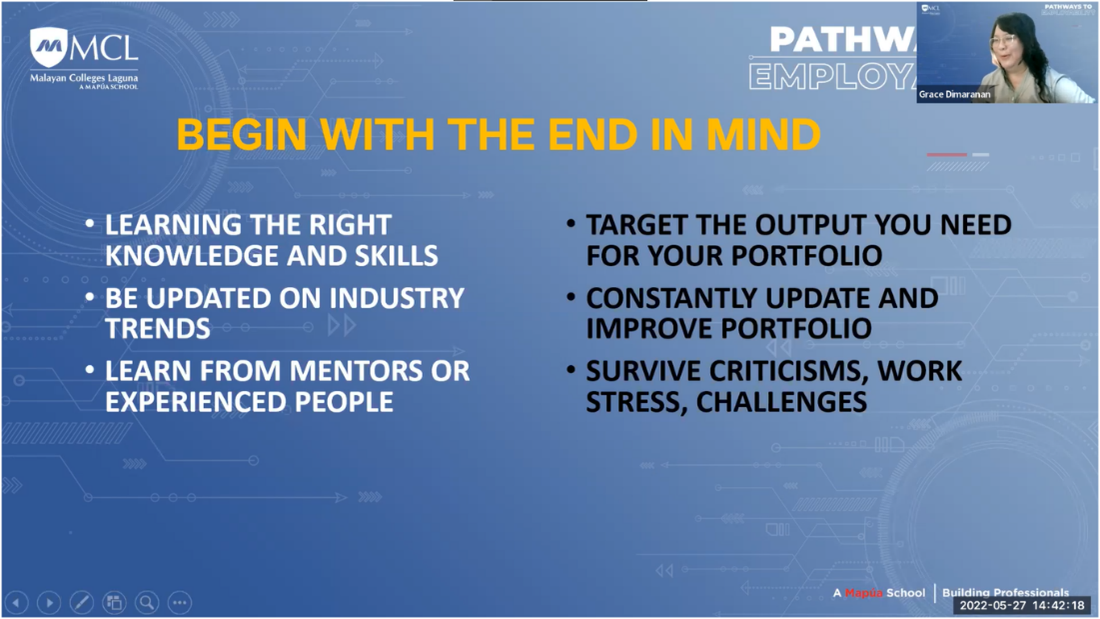 Putting a spotlight on the growing need for communication in different professional landscapes, Ms. Nerveza shifts the focus onto companies gearing towards greener alternatives in the workplace. "Communication [practitioners] are able to address, explain, monitor, and evaluate actions done with regards to environmental issues that impact the people and the economy". For her, communication goes beyond the dissemination of information – it bridges gaps between audiences and complicated issues.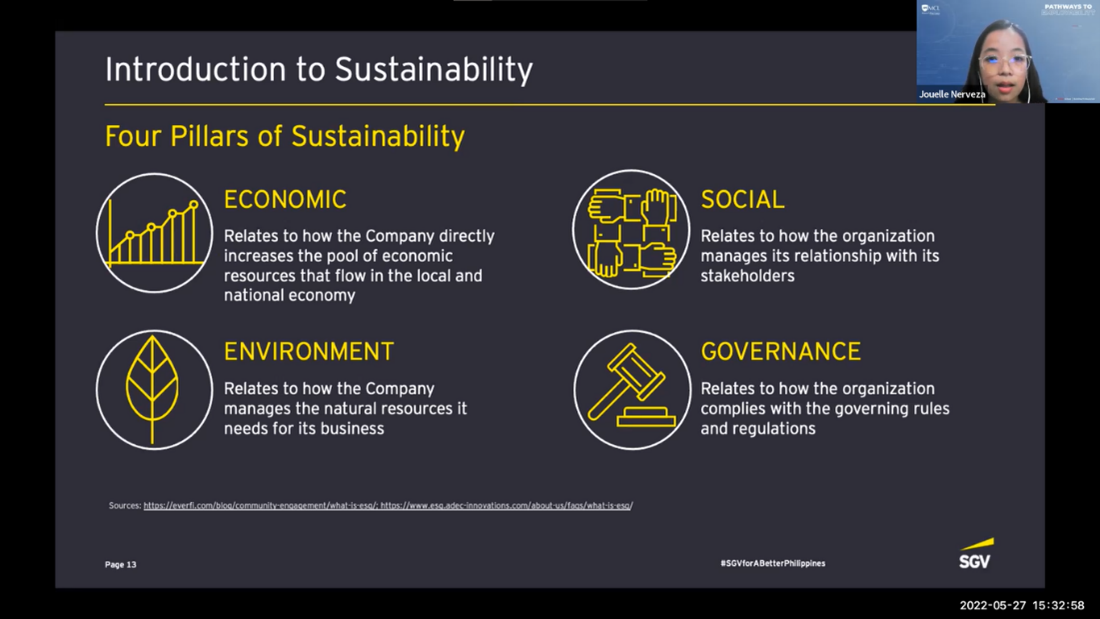 After an inspiring and creative sharing, the series concluded for the day, hosted by 3rd Year B.A. Communication students, Ms. Yobhel Eugenio and Ms. Sheila Mae Pabingwit.