On November 12, 2022, the Office for External Relations and Global Linkages (OERGL) together with the Center for Service-Learning and Community Engagement (CSCE), was joined by a total of 53 volunteers from both the Mapúa Malayan Colleges Laguna (Mapúa MCL) college and alumni community for the tree-planting activity, One Tree at a Time, in support of Sustainable Development Goal #15, Life on Land.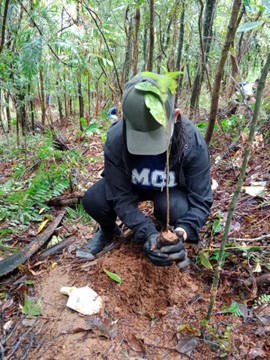 A "shared blueprint for peace and prosperity for people and the planet, now into the future" (United Nations) is what Sustainable Development Goals (SDGs) are in a nutshell. The SDGs are made up of 17 interconnected goals that intend to make sure that people will continuously enjoy what planet Earth has to offer. This call to action believes in the importance of sustainability in eradicating poverty, improving health and education, reducing inequality, and igniting economic growth.
SDG #15: Life on Land, aims to protect, restore, and promote sustainable use of terrestrial ecosystems and forests. With the drive and commitment to help achieve this global goal, OERGL reached out to the City Environment and Natural Resources Office (CENRO) of Sta. Cruz, Laguna to conduct a tree-planting activity in contribution to the National Greening Program mandated by
Executive Order 193, s. 2015 that targets to plant 1.5 billion trees from 2011 until its expanded coverage in 2028.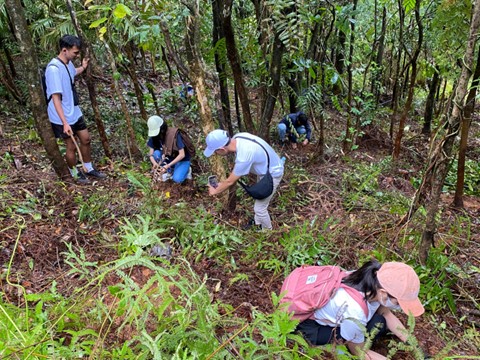 The volunteers were also assisted by the Siniloan Tenured Migrants' Association, who helped clean up and prepare the site. Marissa Cepeda, one of the members of the people's organization, said that initiatives such as this truly help the different communities surrounding the area and beyond, especially when a typhoon hits. A total of 500 seedlings, composed of bignay and kasoy, were planted by the student and alum volunteers.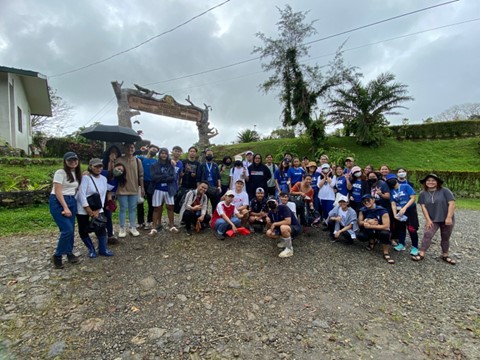 The locale of the tree-planting is in one of the 68 protected areas – Siniloan, Laguna, where Mount Romelo sits. It is at the southwest border of the Sierra Madre mountain range which is known for stabilizing the soil and water flow and being the buffer of several provinces and cities from being greatly affected by calamities.
CSCE Director, Ms. Jocelyn Bellin, shared, "CSCE remains committed to upholding these SDGs because it has a trickle-down effect on the other equally important goals." She also added that community engagements should always be anchored on the key elements of the Sustainable Development Goals.
These goals will only remain as goals if not acted upon. Mapúa MCL shall continue to both perseveringly promote these goals and be a dedicated and dependable part of the action towards achieving them.