Last August 2021, Malayan Colleges Laguna, A Mapúa School (MCL) applied to be a member of the Philippine Association of Colleges and Universities (PACU).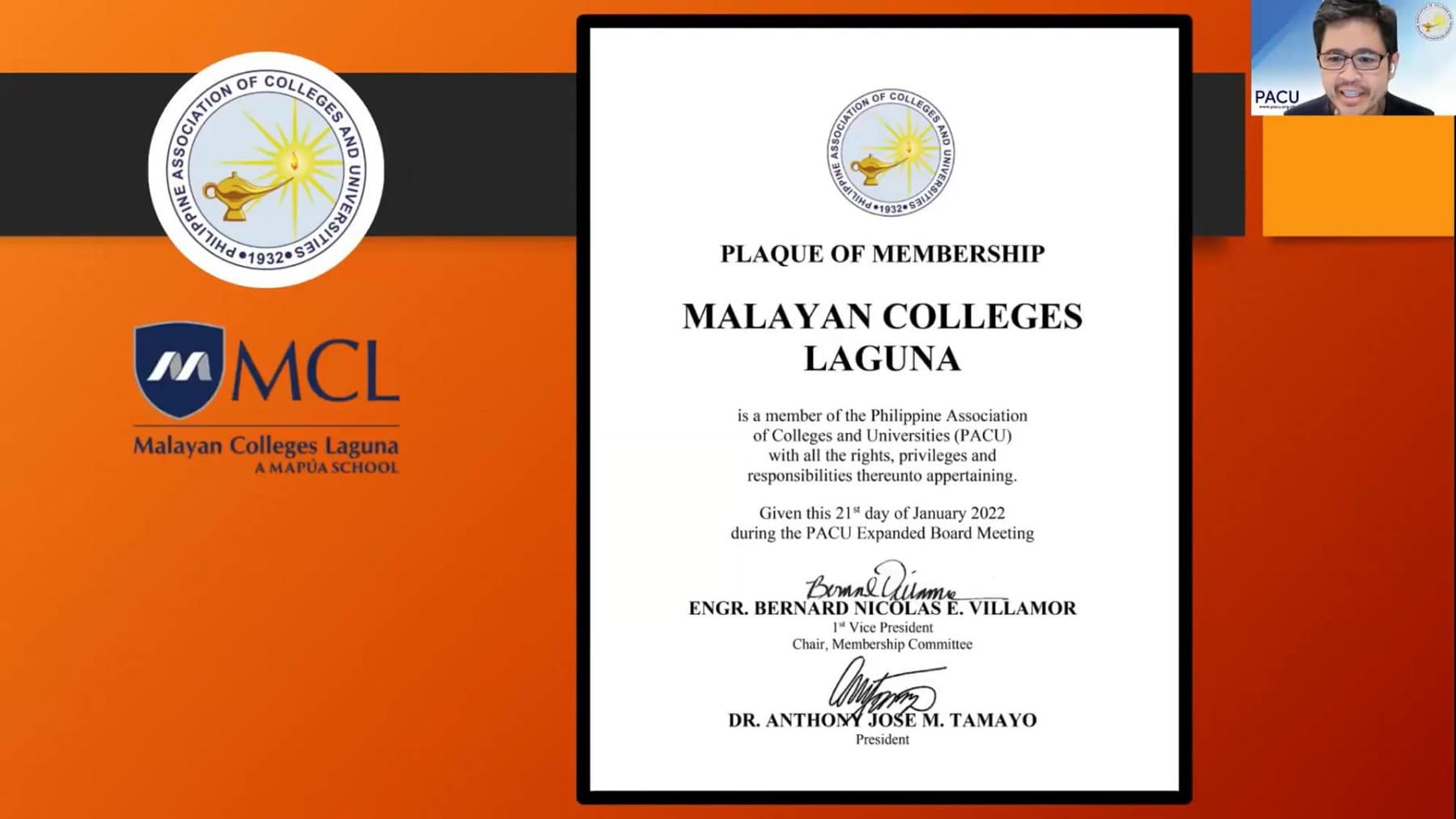 PACU is a private education association and the oldest member of the Coordinating Council of Private Educational Associations of the Philippines (COCOPEA). PACU is open for membership for private higher educational institutions (HEIs) with programs aligned with PACU's mission and vision. Its mission is to strengthen its members' capabilities, strive for international recognition, and advocate relevant and effective advocacy education policies. Its vision is to envisage nation-building through transformative private education.
Being a member of PACU gives the opportunity to the different HEIs to collaborate with one another and share their best practices on teaching and learning for the betterment of each educational institution under the association.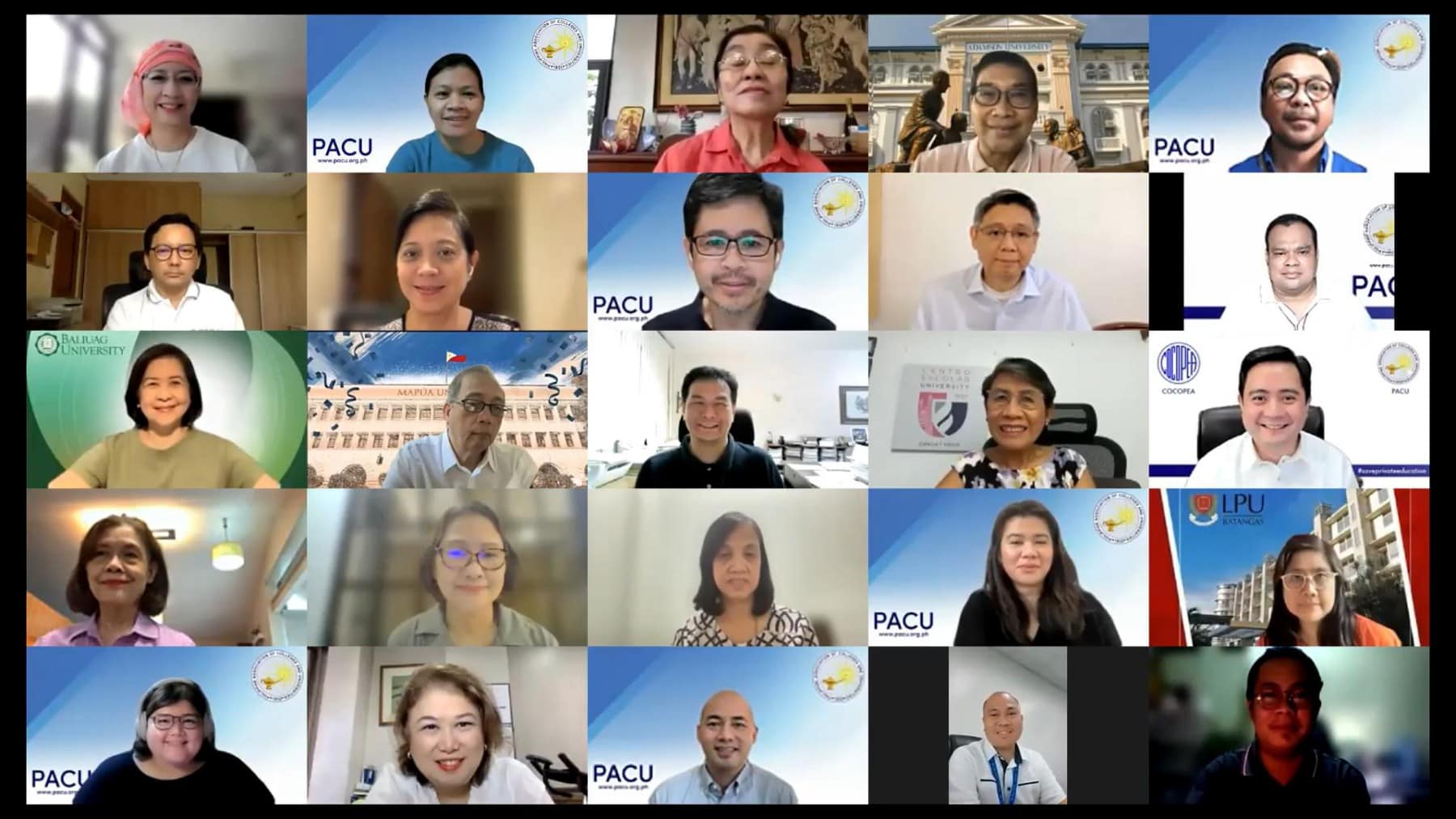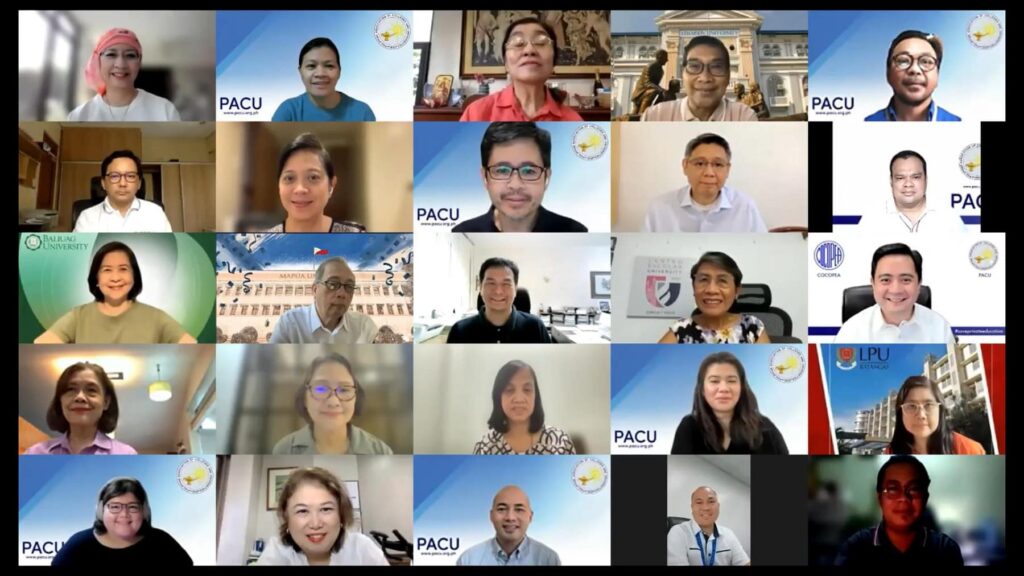 Last January 17, 2022, MCL officially became a PACU member. Engr. Anthony Hilmer S. Medrano, the Executive Vice President and Chief Operating Officer of MCL, took the oath of membership and accepted the certificate from PACU's President, Mr. Anthony Jose Moran Tamayo, on behalf of Dr. Dodjie S. Maestrecampo, MCL's President and Chief Executive Officer.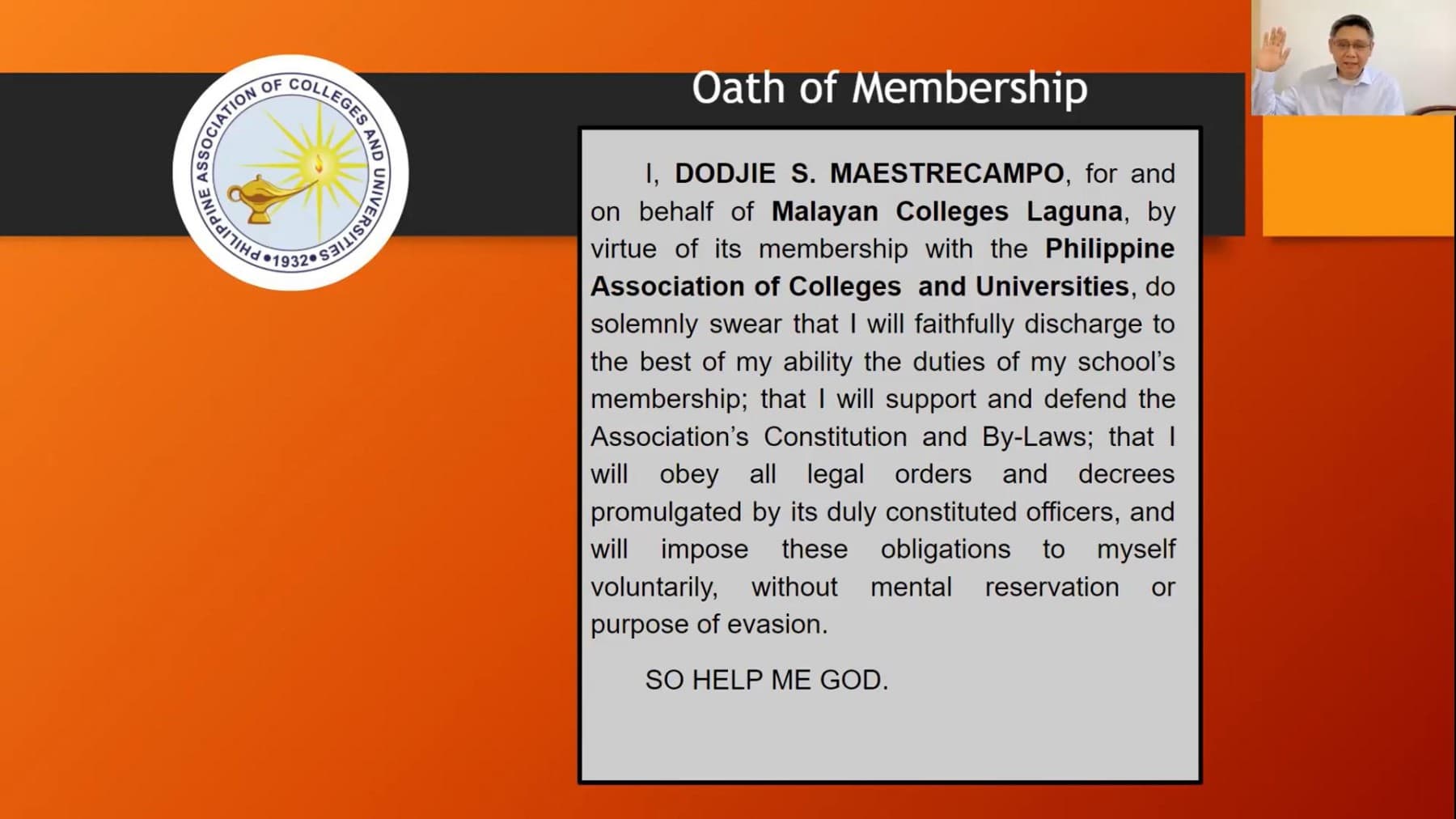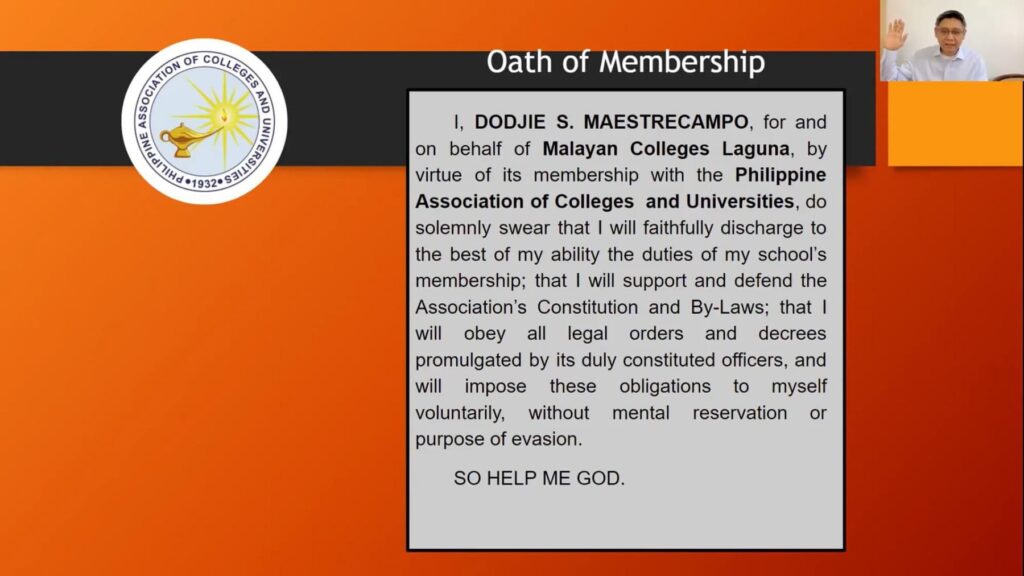 Dr. Maestrecampo said in his given statement, "As a new member of PACU, MCL looks forward to making significant contributions to the association and fostering meaningful collaboration with its member institutions. As MCL strives towards excellence in building professionals through learner-centered outcomes-based education and innovative digital learning, I urge the MCL community to advance PACU's commitment to uplifting Philippine education. Together, let us continue to set higher standards and be prime movers in education."

With its commitment to be a global steeple of excellence, MCL ensures that it will be a valuable member of PACU. The institution will live up to PACU's mission and vision by continuously nurturing students from Senior High School (SHS) to college and transforming them into globally competitive professionals.

Sources:

List of PACU Member Schools – Philippine Association of Colleges and Universities. (2021).
Pacu.org.ph. https://www.pacu.org.ph/members/

PACU – Philippine Association of Colleges and Universities. (2018).
Cocopea.org. http://cocopea.org/pacu.html

Vision – Mission – Philippine Association of Colleges and Universities. (2021).
Pacu.org.ph. http://www.pacu.org.ph/vision-mission/