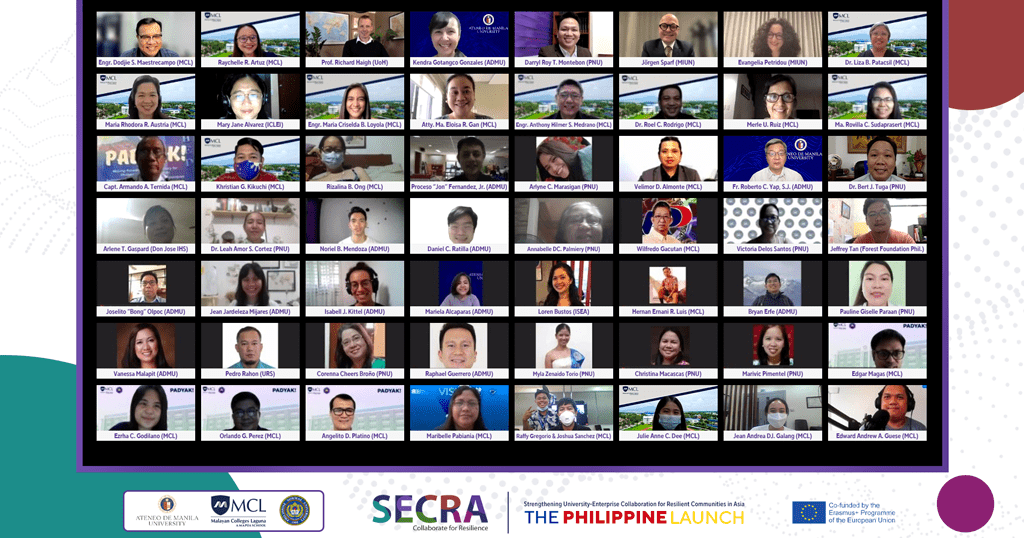 The Philippine launching and local kickoff of the Strengthening University-Enterprise Collaboration for Resilient Communities in Asia (SECRA) was held on May 20, 2021 via Zoom, and broadcasted live via the Malayan Colleges Laguna (MCL) official Facebook page. A collaboration between Ateneo de Manila University, Malayan Colleges Laguna, and the Philippine Normal University, the event aimed to promote SECRA in the Philippines and to provide an overview on what the project is about. With the event open to the public, a total of 122 people were in attendance (105 in Zoom and 17 in Facebook).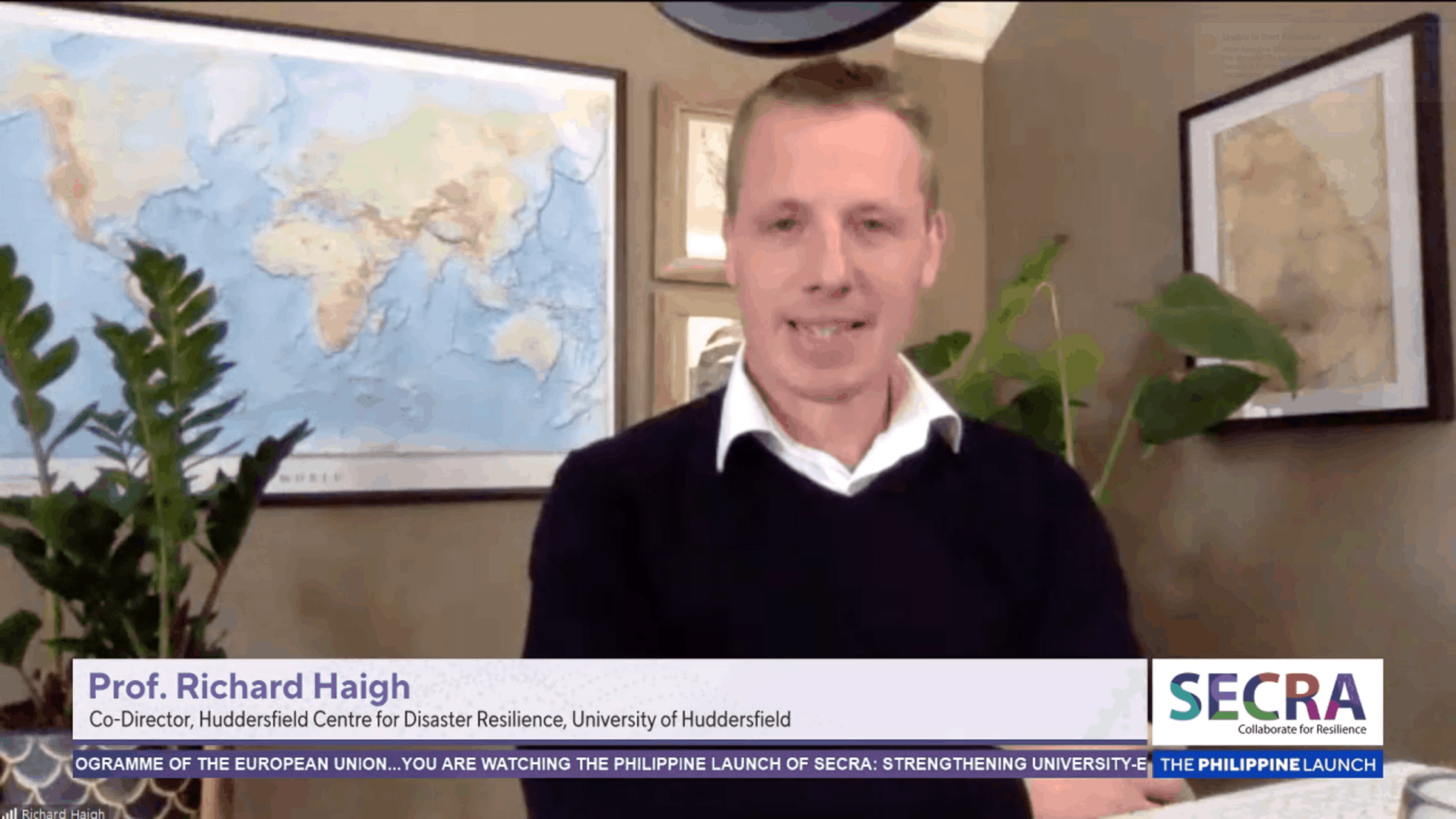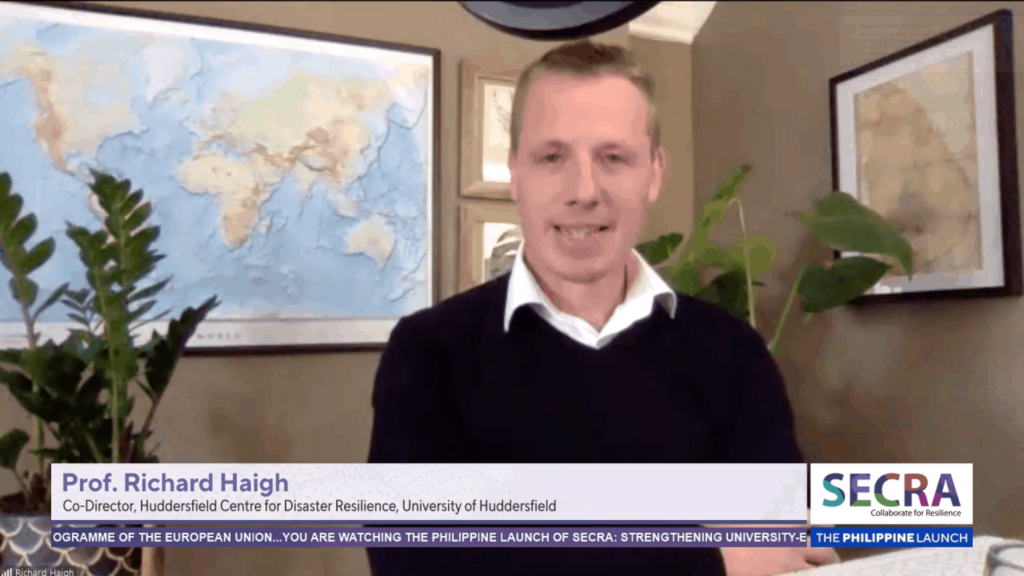 Dr. Roberto C. Yap, Engr. Dodjie S. Maestrecampo, and Dr. Bert J. Tuga, Presidents of the Philippine Partner Universities, welcomed the audience. During the event, attendees were provided with a snapshot of the goals of SECRA as a research consortium, the Philippine Partner Universities were introduced, and a commitment to the initiative was given by the Philippine Team and a representative of the Partner Enterprises.
Jörgen Sparf and Evangelia Petridou from the Mid-Sweden University (MIUN) supplied the audience with information about SECRA, clarified its scope, and emphasized its objectives. The keynote speaker was Richard Haigh, Professor of Disaster Resilience and Co-Director of the University of Huddersfield's Global Disaster Resilience Center, who spoke about University-Enterprise Collaboration (UEC) experiences in the UK. Moreover, he emphasized on the role that initiatives like SECRA have in terms of nation-building and bridging gaps that would eventually lead to a better and more impactful collaboration for resilience.
"Overall, the SECRA initiative (co-funded by the Erasmus + Programme of the European Union) is a very meaningful collaborative work for the involved Philippine Universities and their partner organizations, institutions, communities, and enterprises," says the MCL Project Lead, Dean Maria Rhodora R. Austria of the E.T. Yuchengco College of Business. "Ateneo De Manila University, Malayan Colleges Laguna, and the Philippine Normal University are all very proud and honored to be a part of an opportunity to make an impact and contribute to more resilient Filipino communities in the context of Climate Change and Disaster Risk Reduction."
The event highlighted the importance of the SECRA initiative to the Philippines and to the UEC landscape in the country. Having been able to meet its objectives of introducing SECRA to more people and spreading more information about the project, allowing for more understanding of its purpose, the event was a resounding success.