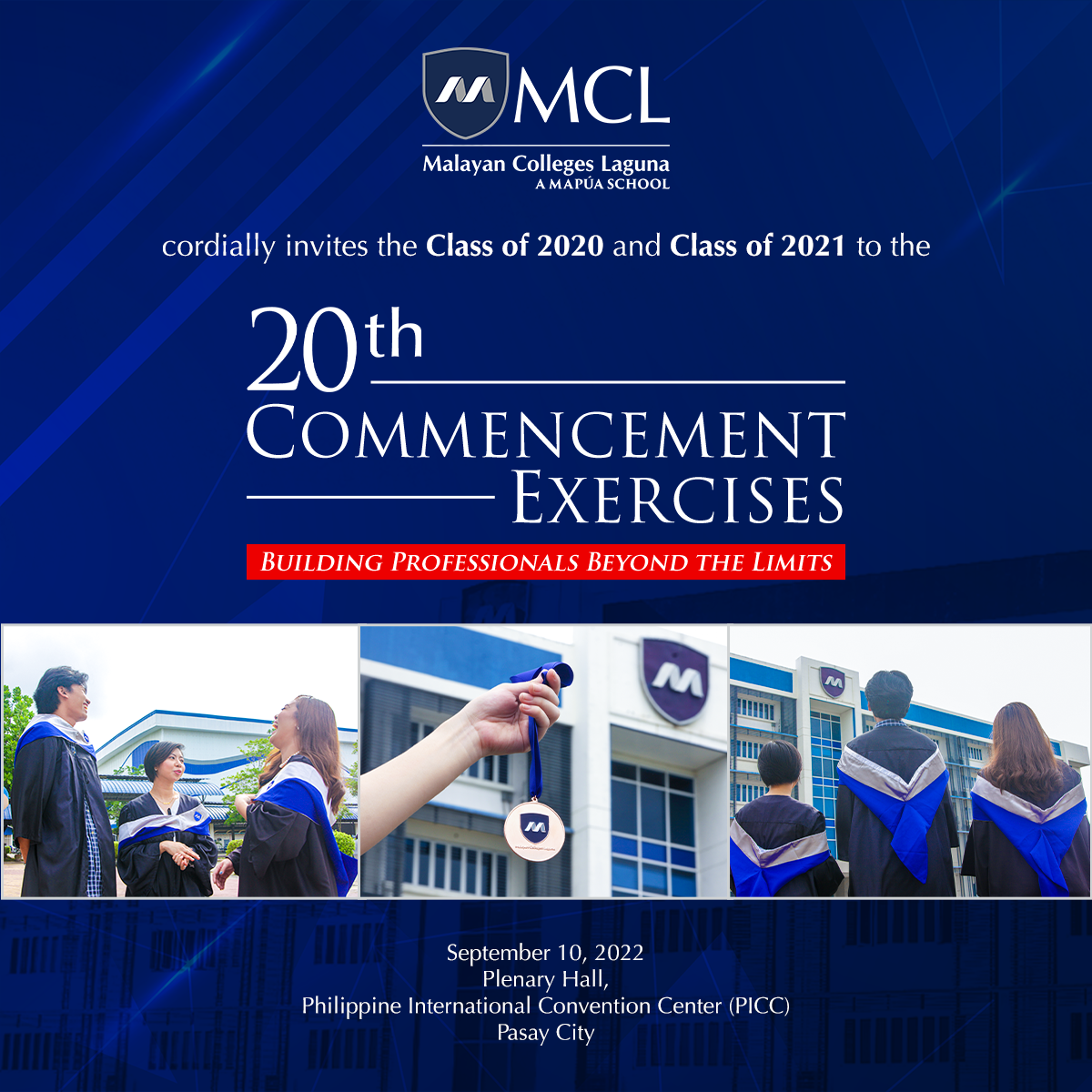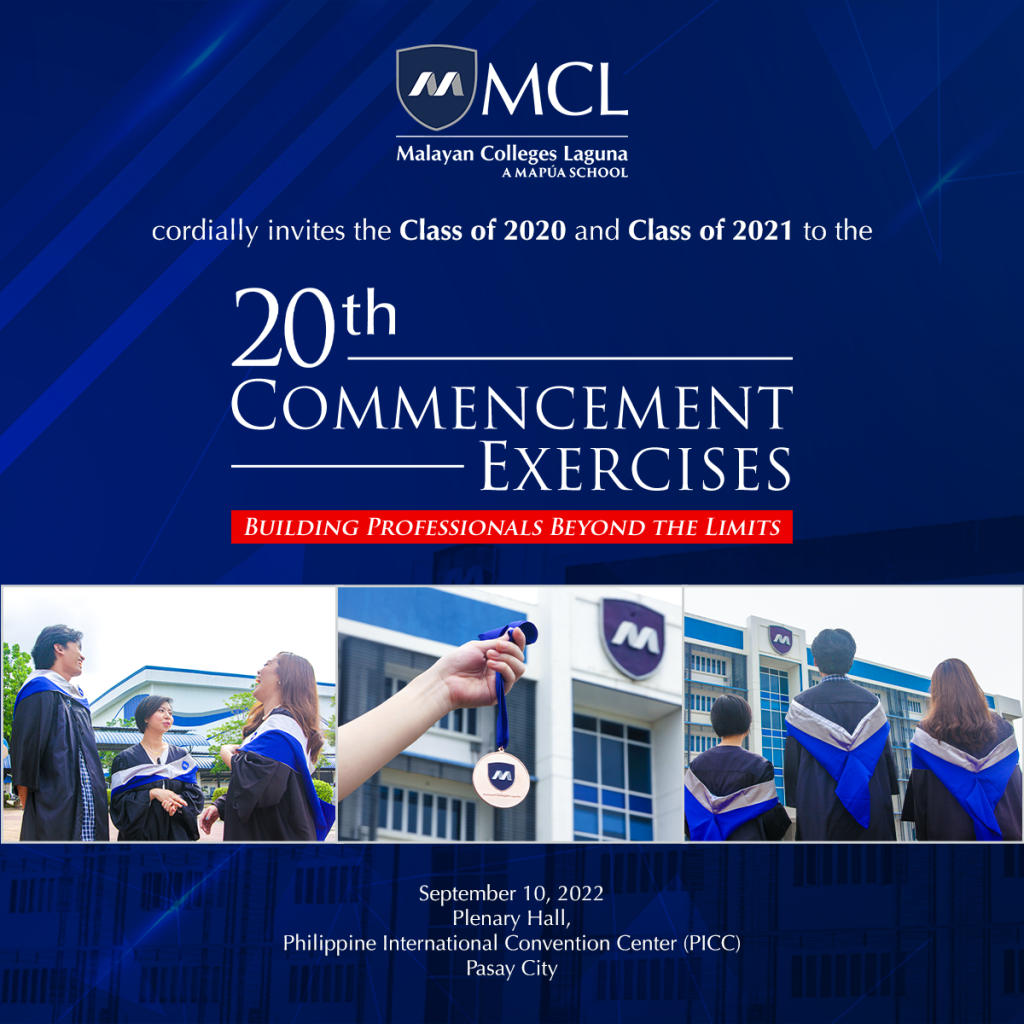 Malayan Colleges Laguna, A Mapúa School is cordially inviting the graduates of the College Class of 2020 and Class of 2021 (until Midyear Term of A.Y. 2020-2021) to join the Class of 2022 for the 20th Commencement Exercises this September 10, 2022, at the Philippine International Conventional Center (PICC), Plenary Hall.
To sign-up for the face-to-face graduation, interested alumni may register below:
20th Commencement Sign-up Form
Please be informed that slots are limited and are on a first come, first served basis. Those who will not be accommodated for the 20th Commencement Exercises may participate in the next graduation rites tentatively scheduled to be held in December 2022.