Are you currently looking for a Senior High School strand that fits your skills, passions, and talents?   The thought of adding two years to your time in school is not that unpleasant, as you will discover and learn more about your passions and skills that can be enhanced during your Senior High School year. This opportunity will prepare you for the diverse field in your chosen industry and equip you to confidently take your career of choice. 

At Malayan Colleges Laguna, A Mapúa School, students are provided with world-class education to help them choose the right career path and enable them to become globally competitive professionals in their industry.
Senior High School at Malayan Colleges Laguna, A Mapúa School
Being a world-class Senior High School in the South, Malayan Colleges Laguna, A Mapúa School, can help and guide students in choosing the right track for themselves, fully equipping them with a high level of learning and the necessary experiences right from the start. With its HyFlex learning, highly qualified mentors, learner-centered curricula, and industry-preferred programs, MCL Senior High School can get you ready for your future.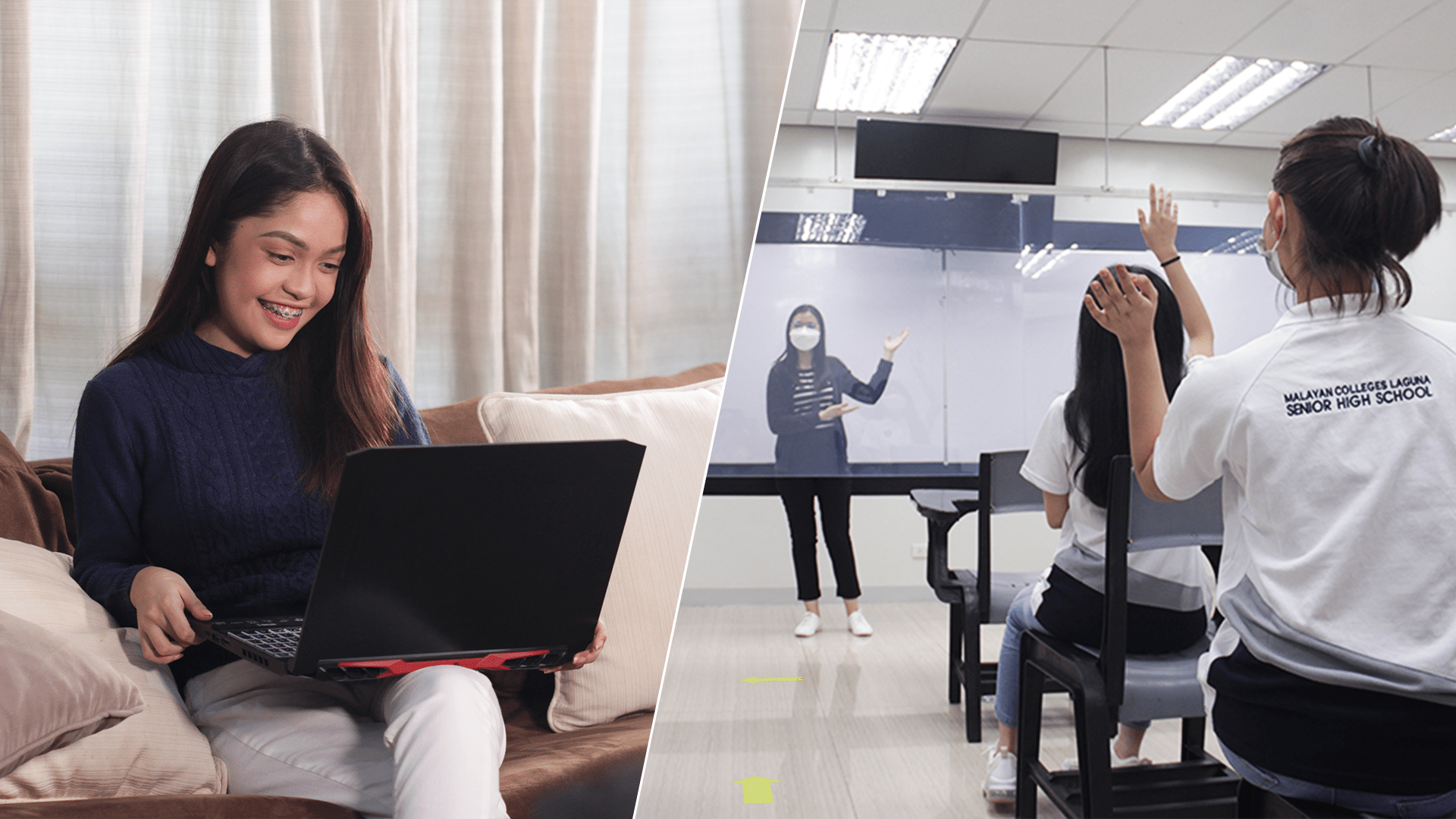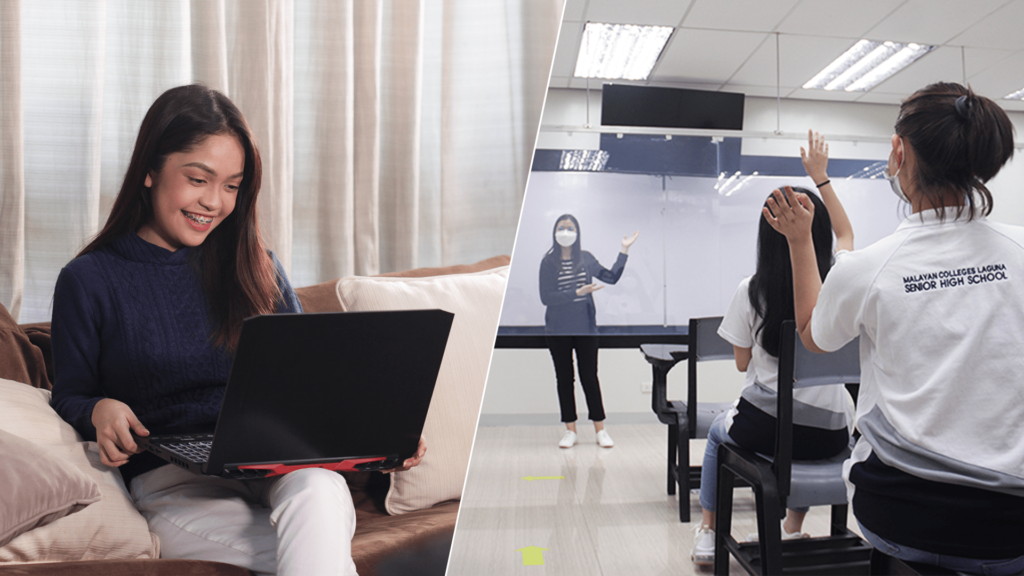 Known for its HyFlex Learning, MCL Senior High School (MCL-SHS), incorporates smart classrooms which use various blended learning tools for delivering quality education, and with the different programs, students have technology-assisted learning to facilitate the materials they present.
With its Hyflex Learning, instructional modules provided by professors are available to access by students with the asynchronous, synchronous, and self-paced learning approach during the prescribed period. Students can easily explore the learning materials and earn certifications for the selected courses as additional credentials and acquired skills. It explains how effective interaction of students and professors with the use of synchronous professor-led sessions via live streaming can focus on thinking skills, such as analysis, evaluation, and creation. This elaborates and evaluates adaptive learning programs that are provided to the students.
The Learner-Centered Outcomes-Based Curricula helps students exercise their skills, giving them practical activities to develop their knowledge and abilities in their fields of expertise. Students are given research papers and work immersion to help them become globally competitive professionals, and faculty members, with their academic degrees and extensive industrial experience, provide high-quality instruction and learning opportunities. With its industry-preferred programs, MCL continues to develop industry collaborations that will provide you with the necessary real-world experience.
Considering the Right Career Choice 
Choosing the strand to take in Senior High School might not be the same as choosing what degree to pursue in college. But you still need to take time to think about the following: What field do you excel in? What are your interests? What skills and talents do you enjoy doing or are you good at? You must identify those features about yourself to make the process of choosing a strand in Senior High School easier.
You may now be asking: What are your choices when it comes to Senior High School Strands and Tracks?
Join us as we build professionals with quality education, right here at Malayan Colleges Laguna, A Mapúa School.