By Angeline Ruth J. Bermil and Avril Samantha Zoe P. Diño
On May 12, 2023, the Office for Strategic Partnerships and Global Engagements (OSPGE) of Mapúa Malayan Colleges Laguna (Mapúa MCL) organized a plant visit and learning tour at the Caliraya Hydro-Electric Power Plant (CHEPP) in Lumban, Laguna for students from the Mapúa Institute of Technology at Laguna or MITL Department. As part of OSPGE's led program titled "Pathways to Employability", the activity aimed to promote career readiness and placement for the students of the institution.
Mapúa MCL's OSPGE is committed to implementing programs and learning activities that intend to expose students to the real professional world, therefore providing them with real-world learning experiences that will help prepare for future careers as well. By giving students the opportunity to participate in this type of extracurricular activities, students are allowed to gain hands-on experience, equipping them with the knowledge and skills they need to succeed in the workplace of their chosen fields, and grow in a professional setting.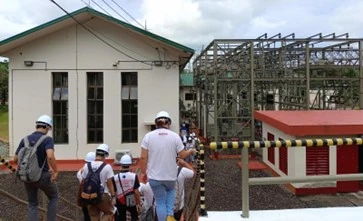 CBK Power Company Limited (CBK PCL) has gladly granted the ocular visit request of the institution and warmly accommodated a total of 41 MITL students of different year levels, specifically from Electrical Engineering, Electronics Engineering, and Mechanical Engineering, joined by the Program Chairs of Electrical Engineering and Mechanical Engineering themselves, namely Ma'am Maria Carmela Capul and Sir Alex Atienza respectively. The students, faculty, and staff members were then given brochures of the company and were lent much-needed protective equipment after registration, particularly hard hats for protection against falling, flying, and overhead objects. They were also given ear plugs to protect one's hearing from loud machinery. The plant tour program started later with an opening ceremony led by the executives of CBK who welcomed and introduced the Mapúa MCL students to the official CBK team.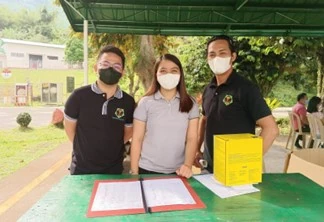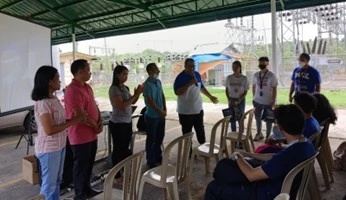 There are also safety precautions that must be strictly observed such as taking photos within certain parts of the premises is not permitted. Through the plant tour, students from diverse backgrounds, each with their unique profession and career path, have had the opportunity to gain valuable knowledge about power plants that could prove beneficial for their future endeavors. OSPGE has fulfilled their mission of contributing to the solution of industry's and society's problems by the expert application of knowledge yet again. For this reason, a token of appreciation was given to the executives of CBK by the Assistant Vice-President of External Relations and Global Linkages, Prof. James Ronald Mesina.