By Angeline Ruth J. Bermil
On June 27, 2023, the Office for Strategic Partnerships and Global Engagements (OSPGE) held the second Marketplace of Opportunities: iConnect event. This program is a component under the Pathways to Employability series, tailored to cater to students who are in the process of or are about to start their practicum courses for the Midyear Term of the academic year. The event took place in the third-floor rooms of the Einstein Building of Mapúa Malayan Colleges Laguna (Mapúa MCL).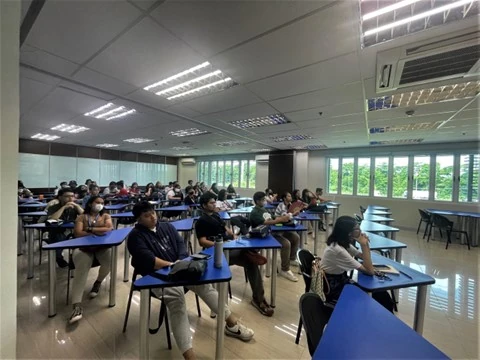 The event was attended by around 60 students from different college departments and programs such as Business Administration, Hospitality Management, Multimedia Arts, and Mechanical Engineering. iConnect was made in collaboration with Mapúa MCL's five (5) valued industry partners from different sectors. The following partnered companies from the industry sector participated in the iConnect event this June of 2023: Continental, Crimson Hotel, KooApps, Manila Broadcasting Company, and Studio Hibang.
Employers had the chance to talk about internship opportunities at their companies. They shared details about the training process, starting from the application to the completion of the internship. Important topics like preferred courses, onboarding, qualifications, and benefits were highlighted during the presentations. The program also provided a direct way for students to communicate with company representatives. Students were able to ask questions about the companies, as the representatives were present to respond.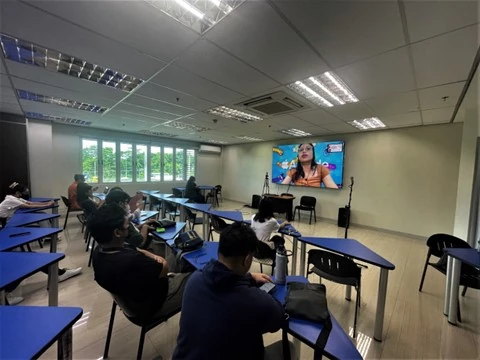 At the end of the discussion, Ms. Pearl Stephanie D. Ulep, the Strategic Partnerships Officer of OSPGE, explained how partnerships with companies are established to support students in preparation for the upcoming terms, which includes internship courses. Additionally, students had the opportunity to seek clarifications from the Office for Strategic Partnerships and Global Engagements and the academic program chairs about the internship's internal processes. OSPGE will continue to conduct programs such as iConnect sessions to further provide assistance to both students and partner companies serving as training establishments.