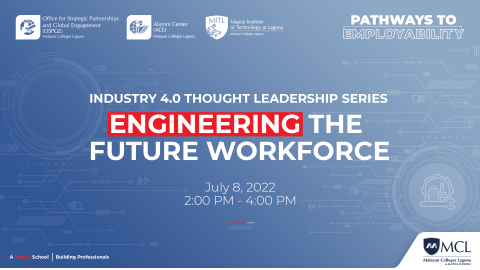 Last July 8, 2022, the Malayan Institute of Technology in Laguna (MITL) held its webinar for the Industry 4.0 Thought Leadership series entitled "Engineering the Future Workforce".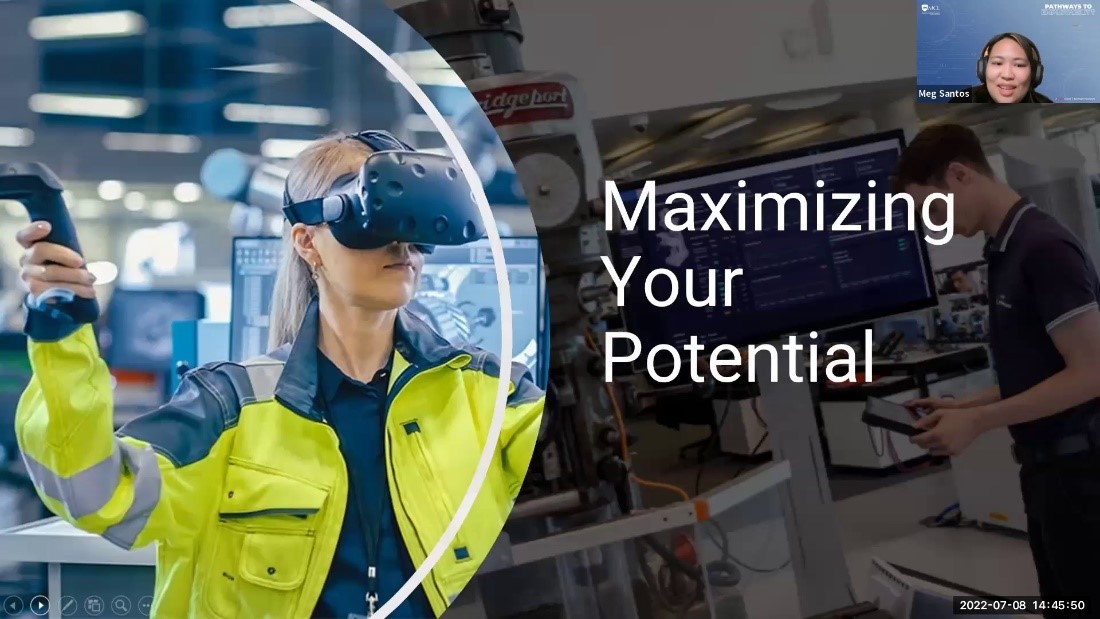 July 8th brought a day of inspiration and information among the future Engineers as guest speakers   Engr. Meg Anne Santos, Sustainability Campaign Manager at Plastic Credit Exchange; Integrated Micro Electronics Inc. Project Manager, Engr. Benson Briones; Northrop Gruman Corporation, Electronic System and Marine System Division Consultant, Engr. Estelito Mamuyac; and Senior Applications Engineer from Lattice Semiconductors, Engr. Wendel A. Basbas headed the panel during the roundtable discussion with Engr. Ria Grace Abdon, Chemical Engineering Faculty for Mapua Institute of Technology at Laguna as the moderator. The forum then started with a jovial opening remark from the then Dean of the Mapua Institute of Technology at Laguna, Engr. Orlando G. Perez.  
"The world is rapidly changing,' Engr. Santos stated in her discussion, "and as Engineers must be adaptable and agile to the changing world…..we must remember that tech is not made to replace people, it only means that we are actioned to manage people better; it is meant to make peoples' lives and jobs better." she added as she concluded her presentation about the 9 Pillars of the 4.0 Industry.  
In fully adapting Industry 4.0, Engr. Mamuyac concurs that the government must continue and ensure, together with the education sector, that future Engineers will not be left behind in their innovation in the industry. Engr. Basbas and Engr. Briones heightens the need for professionals immersed in collaboration and with organizational skills who continue to push the limits of the field in order to be fully capable of taking on the demands of the professional working industry.  
In the final leg of the Thought Leadership series, MITL Students' Jillsen Jastillana and Justine Casuyon hosted the roundtable discussion.  
Building professionals, not only based on the foundations of theoretical study but also with the grasp of the industry are what MCL continues to champion through endeavors such as the Industry 4.0 Thought Leadership Series.