Mapúa Malayan Colleges Laguna (Mapúa MCL) and its exceptional pool of students have once again achieved remarkable success in various licensure and certification examinations. The recent results of the said examinations have brought immense pride and joy to the Mapúa MCL community. With outstanding passing rates and remarkable performances across these disciplines, Mapúa MCL continues to showcase its commitment to producing top-notch professionals.
Let us extend our warmest congratulations to the exceptional individuals who have proven their mettle in these examinations.
January 2023 Licensure Examination for Architects
February 2023 Licensure Examination for Mechanical Engineers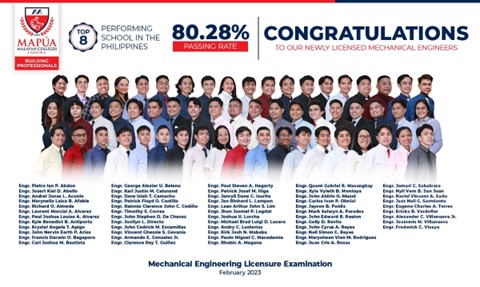 April 2023 Certified Industrial Engineer Examination for Educational Measurement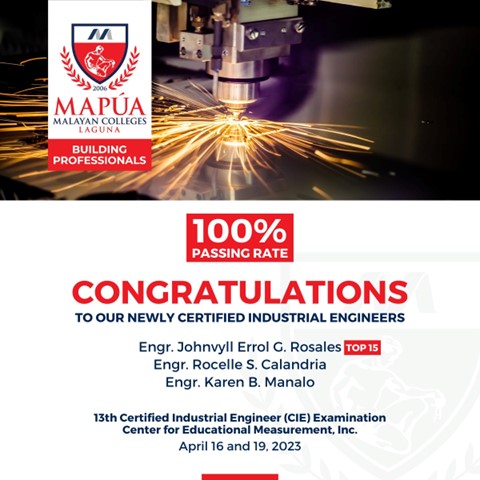 April 2023 Licensure Exam for Electrical Engineers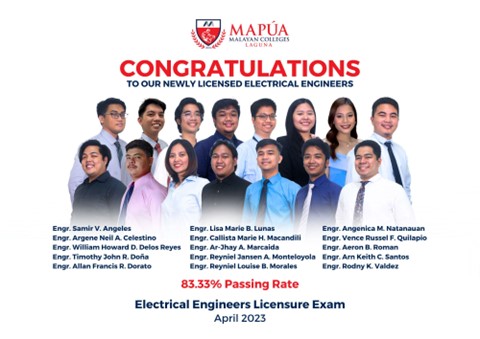 April 2023 Civil Engineering Licensure Examination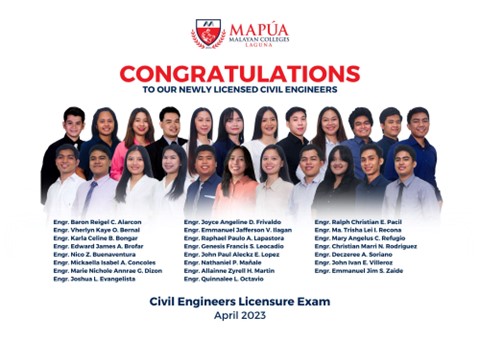 April 2023 Electronics Engineering Licensure Examination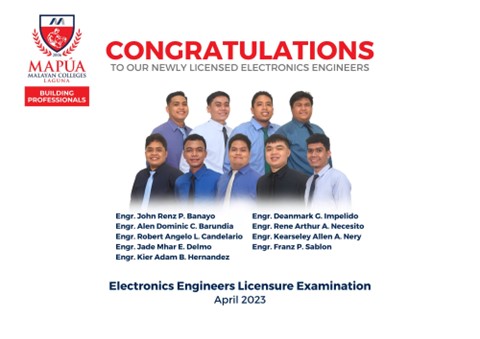 May 2023 Chemical Engineering Licensure Examination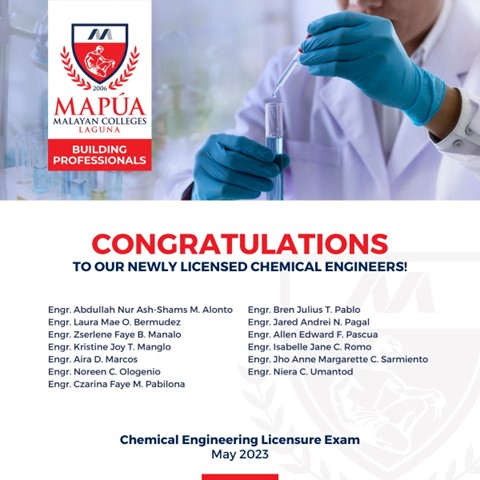 May 2023 Licensure Examination for Certified Public Accountants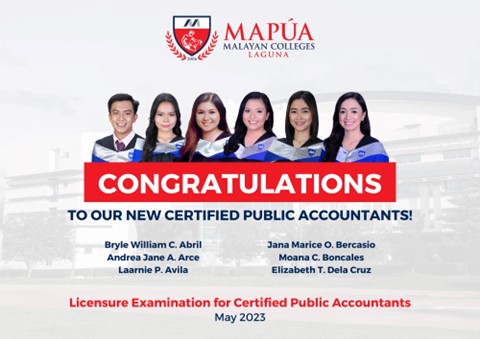 June 2023 Architecture Licensure Examination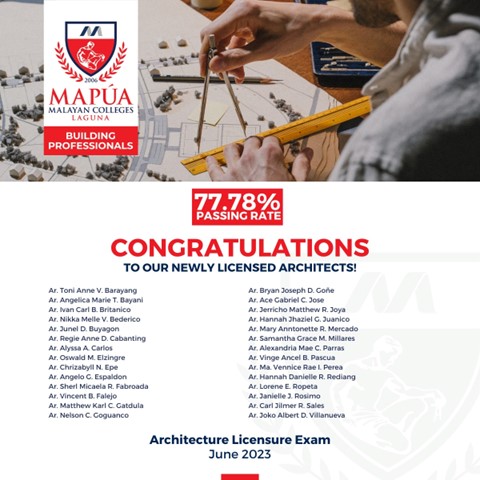 Mapúa MCL has once again proved its unwavering commitment to academic excellence and holistic development through molding these individuals into highly proficient professionals who are poised to thrive in a global landscape. With the institution's comprehensive and cutting-edge curricula, state-of-the-art facilities, and a faculty composed of industry experts, Mapúa MCL ensures that its students receive a world-class education that equips them with the tools and mindset needed to compete and succeed on the local and international level.
Mapúa MCL stands at the forefront of educational institutions dedicated to producing globally competitive graduates capable of making a significant impact in their respective industries.